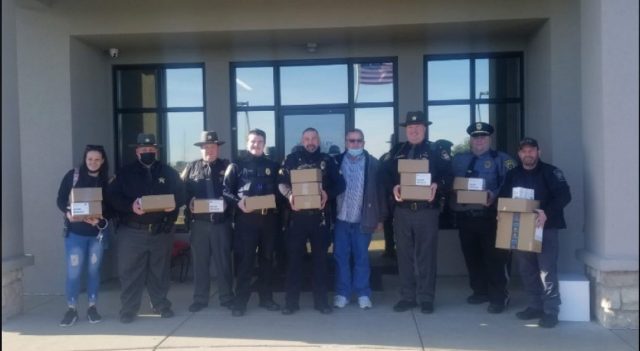 PICKAWAY – A local recovery and addiction treatment center is giving back to the community to help with deadly overdoses.
According to Hope valley, they donated 300 units to Pickaway County Sheriff's Office, Village of Ashville, Police Department, Circleville Police Department, Commercial Point Police Dept, South Bloomfield Police Department, Circleville Municipal Court Probation, and Pickaway County Common Pleas Court Probation.
"When you have extra #Narcan these are the people to call! We are blessed to have so many local agencies working together to help save lives. This is what it's all about, combining resources and coming together as a community," they said in an online post.
The reason for giving was to support harm reduction and support our local first responders and OHMAS will give 1,000 units a month to any facility that is Licensed through OHMAS) Ohio Department of Mental Health and addiction services)
"Today Pickaway County law enforcement received a generous donation from Hope Valley, Inc., Said Sheriff Hafey on Facebook, "They provided Naloxone (NARCAN) to your local agencies. Deputies and Officers currently carry Naloxone to aid those who are overdosing but did not carry doses for personal protection. Our law enforcement personnel often encounter dangerous drugs, such as Fentanyl, and run the risk of being accidentally exposed. By having this medication issued to each Deputy and Officer, they will be able to self-administer it until the arrival of EMS personnel.
We wish to thank Hope Valley Recovery for helping keep Pickaway County's Law Enforcement safe!