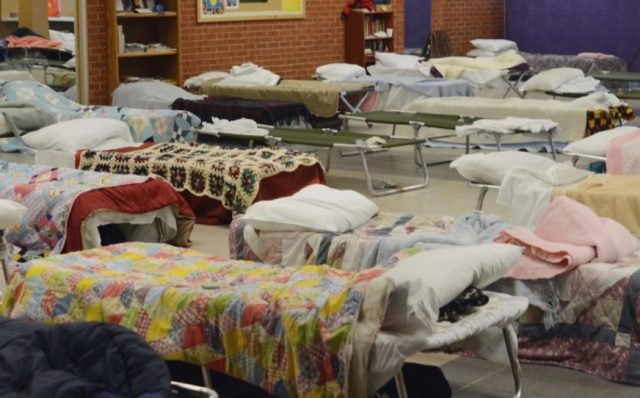 CIRCLEVILLE – The Hope House will be hitting the streets of Circleville at the end of the month to collect monies for Homeless
Hope House of Pickaway County board members and volunteers will be on the streets of Circleville on June 26 th from 9-1. They will be asking for the community's support to help the homeless men of our county. We will be at the major intersections of town, in blue t-shirts and safety vests and will have a white bucket for donations.
If you won't be in town that day, you may send a check to Hope House at PO Box 1071, Circleville, Ohio.
The shelter opened in December of 2018 and provides a safe, dry place to sleep, meals and a place to shower and do laundry. The men are given help in finding work and many have been able to find affordable housing. We offer a helping hand to those needing temporary assistance and need your help to keep the shelter doors open.