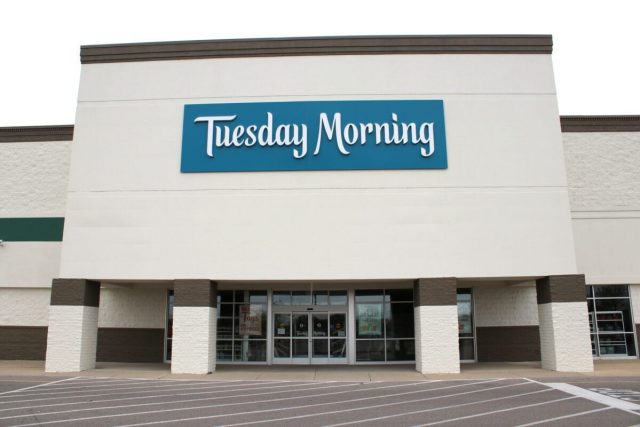 OHIO – Tuesday Morning, a home goods retail store is closing 250 stores in bankruptcy and plans to close 265 stores in "low-traffic regions," according to a news release.
The closing will half the company's footprint of stores across the US. as they dramatically restructure for profitability.
The company with 464 U.S. retail locations filed for Chapter 11 bankruptcy protection in a Texas court Tuesday, the second time in two years. In the press release they cited, ""unprecedented challenges," and underperforming stores.
The store is aiming for an 8-week closure starting with 10% and 20% to liquidate the store's inventory.
Ohio Closures – 4844 Everhard Road Northwest in Canton; 1079 South Main St. in Centerville; 454 Ohio Pike in Cincinnati; 5056 Glencrossing Way in Cincinnati; 3655 Fishinger Blvd. in Hilliard; 885 Bethel Road in Columbus; 6845 Pearl Road in Middleburg Heights.
Tuesday Morning has 11 locations in Ohio, but al Columbus area stores will be closed.