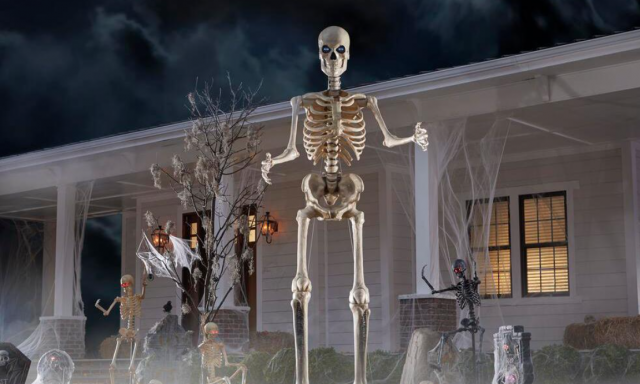 US – What says happy Halloween like a 12-foot tall skeleton? Thats what Home Depot thinks also with the bag of bones hitting shelves soon at local markets.
The over the top decoration features off white bones with black "age" and creepy LCD eyes that not only light up bright but blink and move. The skeleton is held up by a large wide base that comes with the kit and some ground lines to make sure it doesn't topple onto a little ghost getting candy. The decor has a timer setting to be off during the day and come one freakishly creepy at night.
You can order the skeleton from The Home Depot for 299 here, before it arrives make sure to grab a buddy because the skeleton takes two to assemble and move.