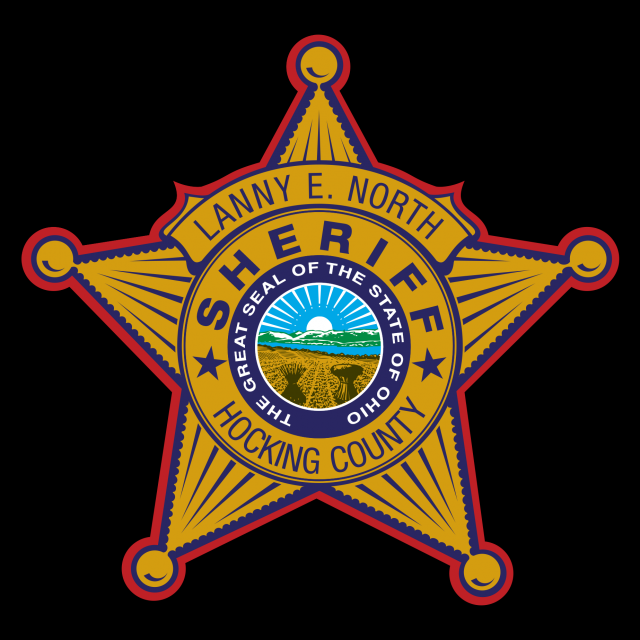 HOCKING – Sheriff Reports for week of November 28 from the Hocking Sheriff Department.
November 28, 2019
Deputies responded to Go-Mart Rockbridge for an unresponsive female. When deputies arrived they found HCEMS treating the female. Deputies learned that the female, Jessica Bailey, 33, Logan had several outstanding warrants for her arrest. Bailey was treated and released at HVCH and taken into custody. Bailey was transported to the SEORJ and while being booked in, deputies and corrections officers located 9 syringes and a small baggie of suspected methamphetamine in her purse. The suspected methamphetamine will be submitted to the BCI crime lab for analysis and potential future indictment.—–
November 29, 2019
A Goose Creek Rd. resident came to the Sheriff's Office to report a fraud. The victim told deputies that they had applied for and received a job offer from a company through an online and email process. The victim told deputies that they had received a check from the alleged company for more than $2000 to purchase items related to employment and that they had deposited the money into their bank account. The victim attempted to purchase the required items, but was unable to complete the purchases and realized at that point this was a scam. The victim contacted their bank and found that the balance of the account had been withdrawn.—–
November 29, 2019
Deputies responded to a Maple St. Laurelville residence for a menacing/trespassing complaint. The victim had been evicted from the property and had not vacated and alleged that two males came to the residence and threatened him.—–
November 30, 2019
Deputies responded to a Narrows Rd. residence for dog complaint. The residents told deputies that their cat had been left outside for a time and when they couldn't find it, began looking. They found the cat dead. It was apparent that the cat had been killed by another animal. The case was forwarded to the deputy assigned as dog warden.—–
December 1, 2019
Deputies responded to a Scout Rd. residence for a suicidal person. Deputies transported to HVCH.—–
December 2, 2019
SR 678 residents came to the Sheriff's Office to report a burglary. The case remains under investigation.—–
December 2, 2019
A Taos Ln. Hide-Away-Hills resident reported to deputies that their golf cart had been vandalized. The victim told deputies that this is the second incident of vandalism. Deputies spoke with security and were told there have been several incidents of this nature recently.