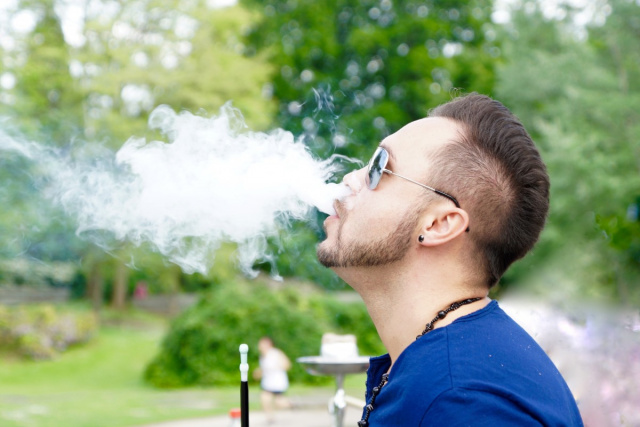 Clark County – The first case of pulmonary illness relating to vaping has been reported in Clark County by the Ohio Department of Health.
In a statement the Health District is issing a health alert and asking for all suspected cases of serious pulmonary illness with any history of vaping.
"The Clark County Combined Health District is issuing a health alert to healthcare providers asking them to report all suspected cases of serious pulmonary illness where the cause is unclear with a history of vaping to local or state health officials for investigation," the statement said.
Ohio now has 75 confirmed cases of pulmonary illness related to vaping as of Dec. 3, according to the Ohio Heath District. Average age of this illness is 24 and male, most of these cases have resulted in hospital stay. Also related is Vaping products that contain THC, and modified vaping systems.
CDC also recommends that adults using e-cigarettes to quit smoking should go back to smoking but to monitor for symptoms if they develop symptoms of coughing, shortness of breath, chest pain, nausea, vomiting, abdominal pain or diarrhea, fever, chills or sudden weight loss.
Here is a list of the counties that have reports of illness
Ashtabula
Belmont,
Brown Butler (2),
Champaign,
Clark,
Clermont (3),
Cuyahoga (11),
Fairfield, Franklin (11),
Greene, Hamilton (3),
Hancock, Jefferson,
Lake, Lucas (3),
Mahoning (2),
Medina (3),
Miami (2),
Montgomery (3),
Portage (2),
Preble,
Richland (2),
Seneca (2),
Stark,
Summit (7),
Trumbull,
Tuscarawas,
Union (2),
Warren,
Wayne (2)