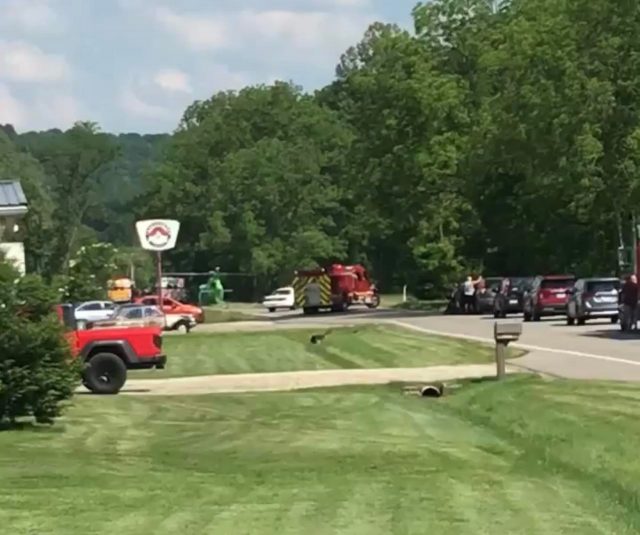 Laurelville – A man was transported to the hospital after a crash between a tractor and a vehicle around 4 pm on Tuesday in Laurelville.
According to early reports, the crash occurred at the intersection of 56 and Big Pine. Between a black four-door car and a tractor. Early reports said that the tractor caught fire after the crash and that the driver was injured.
The driver was stabilized and Air Medical landed on the roadway and flew the man to a Critical care hospital.
Hocking County EMS, and Laurelville fire were on scene along with law enforcement.