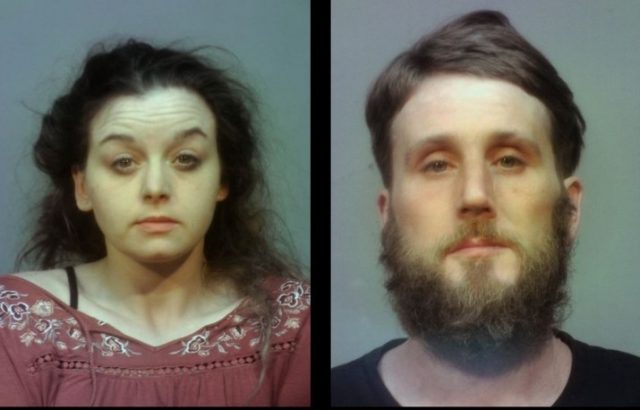 HOCKING – In early February of 2023, an 82 year old female reported a significant theft from her bank account during in her stay in the hospital and subsequent visit to a nursing home.
The case was assigned to Sheriff's Office detectives who immediately began their investigation and executed numerous search warrants. During the course of their investigation detectives were and were able to establish the identity of the possible suspects.
After probable cause was established, arrest warrants were issued for two suspects, who were discovered to be the victim's granddaughter, and her boyfriend.
On Thursday, March 17, Tawnee Dougherty, 30 of Logan, and Travis St. Clair, 40 of Pataskala, were taken into custody without incident.
Upon being interviewed, the detectives were able to get a confession; the total amount believed to be stolen was in excess of $43,000.00. Both were charged with Theft from the Elderly, a Felony of the 2nd Degree. They were transported to the Regional Jail to await their arraignment.