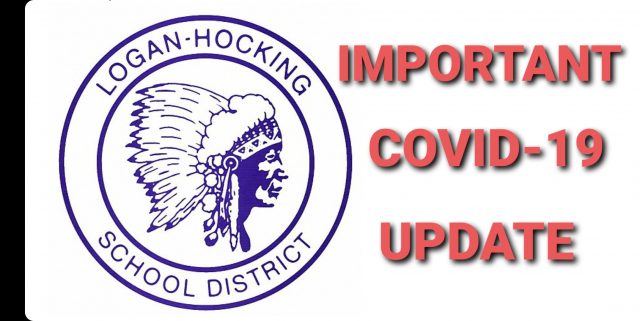 Hocking County OH- An announcement has been made regarding remote learning in the Hocking County School District, below is the statement.
Dear Logan-Hocking School District Community,
The Logan-Hocking School District in collaboration with the Hocking County Health Department has made the decision to take a two-week pause from in-person learning and implement its remote learning platform, effective Nov. 23 – Dec. 4. Extra Curricular and co-curricular activities will also take a pause as practices, games, and events will be suspended during this time period. The Chieftain Center will remain closed as well.
The decision to go remote was made due to a rise in the number of COVID-19 related cases and the number of students and staff in quarantine. We believe this pause will give families an opportunity to recover and will also provide a fresh start for those currently in quarantine. It is the district's intent to return to in-person learning on Dec. 7. We will monitor this ongoing situation in the upcoming weeks.
Our staff has worked extremely hard preparing for remote learning. Information on procedures have been distributed and students have practiced "remote learning" within their classrooms. It is important to note that this is not an extended vacation. All students are required to attend class remotely and complete assignments each day. Please contact your child's principal if you have additional questions about remote learning and expectations.
We must all do our part in mitigating the spread of Covid-19. Wear a mask when in public settings or around others. Continue to follow healthy hand hygiene and practice social distancing. Stay home when you feel sick. Together, we can help our community get back on track and keep our kids in school.
We are thankful for each and every one of our students, staff, and families for their continued cooperation. Please be sure to stay safe over the holiday season. Again, what we do in our personal time can and will impact our ability moving forward to stay open as a school district.
Sincerely,
The Logan Hocking Board of Education
and Monte Bainter, Superintendent
Logan-Hocking Schools
(740) 385-8517