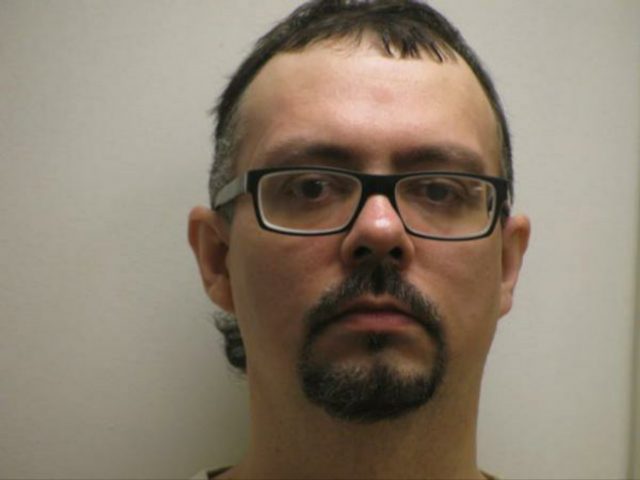 Hocking County OH- December 1, 2020 Detectives were notified and began a sexual battery investigation involving a minor.
During the investigation, deputies learned that the suspect, a registered sex offender had fled to the State of Georgia accompanied by the minor. Detectives with the assistance of the United States Marshall's Service and the Spaulding County Georgia Sheriff's Office were able to locate and arrest Burgess L. Riddle, 43, Rockbridge.
Burgless has been initially arrested for Pandering Sexual Material involving a minor. Additional charges will be presented to the Hocking County Grand Jury.
Burgless was originally convicted of Rape and 3 counts of Gross Sexual Imposition in Fairfield County in 2005.
Burgess Lee Riddle
Address: 14440 Jack Run Rd
Zip Code: 43149
Sex: Male
Age: 43
Date of birth: 1977-08-22
Eye color: Brown
Hair color: Brown
Height: 5'09"
Weight: 215 lbs.
Crime: 2907.02 – Rape; (Pre AWA) Sexual Predator, Conviction date: 2005-12-22, Jurisdiction: Ohio
Crime: 2907.03 – Sexual Battery; (Pre AWA) Sexual Predator
Crime: 2907.05(A)4 – Gross Sexual Imposition victim Under 13; (Pre AWA) Sexual Predator
Read more: https://www.city-data.com/so/so-Rockbridge-Ohio.html
Burgless is currently in the process of being returned to Hocking County.
NOTE: The mugshot used is from this monsters conviction in 2005 but we will update the new mugshot once he is extradited back to Hocking County to be incarcerated.