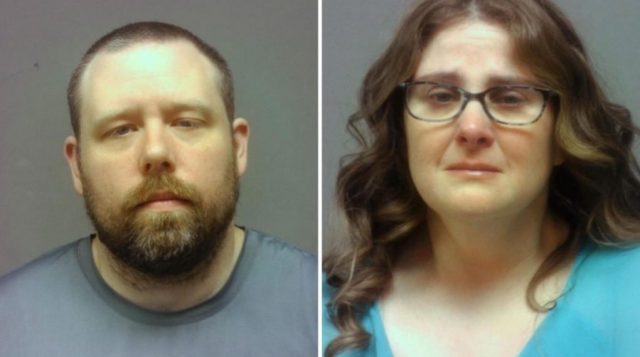 OHIO – A Hocking county man has pleaded guilty to possessing and producing child porn.
Robert Gemienhardt, 36, and Carrie Daniels, 41, each appeared in U.S. District Court on April 8.
According to court documents, the National Center for Missing and Exploited Children (NCMEC) received a tip from Kik messenger regarding Gemienhardt's alleged online child exploitation activities. The Ohio Internet Crimes Against Children (ICAC) Task Force and the Hocking County Sheriff's Office then began investigating the allegations.

Subsequent search warrants executed by the Hocking County Sherriff's Office, in conjunction with the FBI, revealed that Gemienhardt and Daniels were acting together and allegedly produced child pornography through the grooming and sexual abuse of minor victims. It is alleged that Daniels also distributed images of the sexual abuse to Gemienhardt. In addition to the images Gemienhardt received from Daniels, Gemienhardt also possessed more than 1,100 images of child pornography.
Gemienhardt and Daniels were originally arrested on local charges in early March 2022.
Gemienhardt, 37 admitted in court on Tuesday that he sexually exploited children, who were at the earlier 3 years old. This was not the first time Gerienhardt has abused children, he had a prior sex offender conviction in Franklin county.
Daniels who has not yet appeared in court will most likely also plead guilty to the charges now. She faces two counts of Sexual exploitation of a minor and one count of possession of child pornography.
Gemienhardt has not been sentenced to his guilty plea yet.