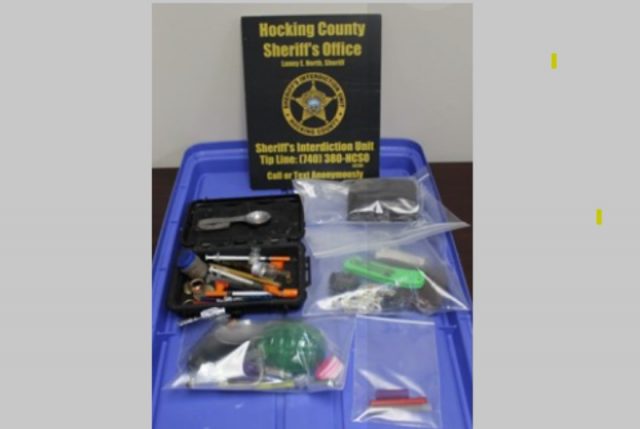 On Tuesday, May 16, 2023, The Hocking County Sheriff's Interdiction Unit was conducting a warrant arrest in Carbon Hill. The arrestee requested his family be notified at a nearby residence. Upon arriving at the family members residence, two subjects later identified as John LaDeaux and Steven Dye fled on foot from a vehicle in the driveway of the residence.
John LaDeaux was apprehended while attempting to steal a gas-powered utility vehicle after a brief foot pursuit. Steven Dye was apprehended after a brief foot pursuit. John LaDeaux and Steven Dye both had multiple active arrest warrants out of other Law Enforcement agencies.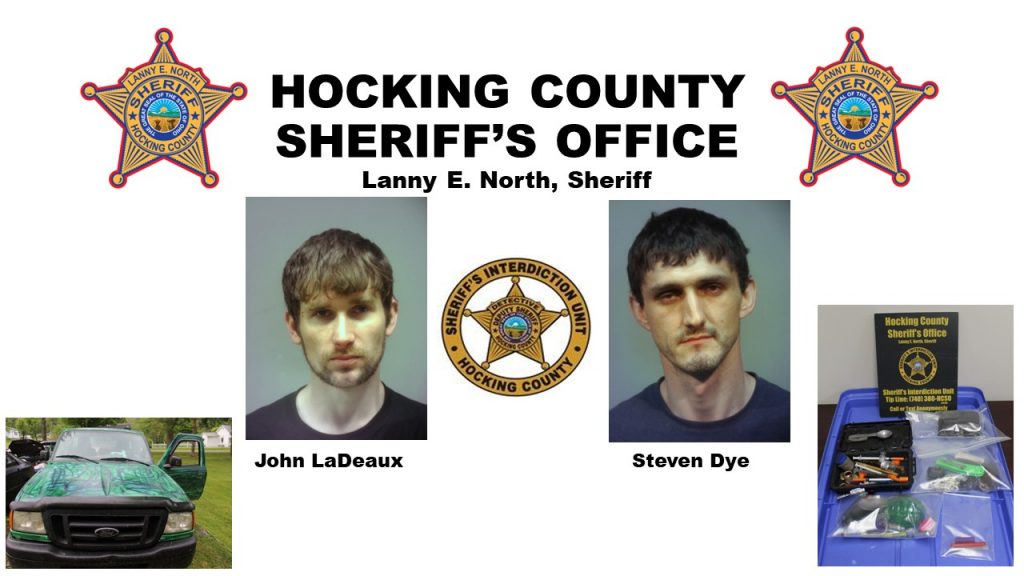 Detectives returned to the area where the foot pursuit began to look for contraband that may have been left behind by the suspects. Detectives observed John Ladeaux and Steven Dye under the vehicle with tools, before the foot pursuit.
A probable cause search was conducted and several items of drug paraphernalia and smoking apparatuses were located in the vehicle. The vehicle was reported stolen from Athens County and had been painted with various colors of spray paint and did not have a license plate affixed to it.
John LaDeaux and Steven Dye were arrested and transported to the South Eastern Ohio Regional Jail to await arraignment and extradition for the various arrest warrants