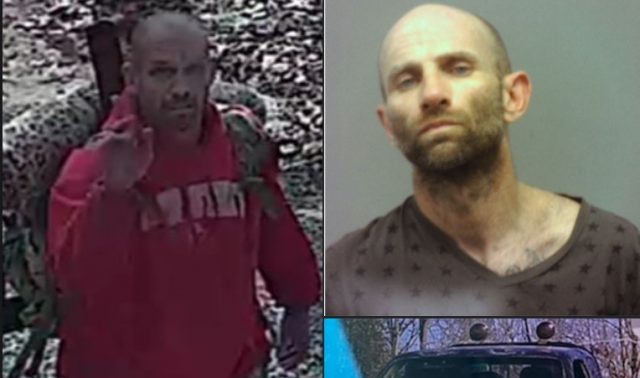 HOCKING – Crime Alert – Wanted Armed FugitiveDATE: Tuesday, April 5, 2022 HCSO Report #I22-00084
Since Wednesday, March 30, 2022, the Hocking County Sheriff's Office has been investigating several burglaries, thefts of guns, vehicles, and recreational vehicles in the Green Township area.
Arrest warrants were obtained for the suspect, Ross A. Nigh, 39-year-old, 5'9", 160 pounds, who is partially bald. Ross is considered to be armed and dangerous. Ross is most likely camping in the woods around Hocking Drive, Smith Chapel, and the Mohler Road area. Ross may still be driving a blue Toyota truck in the photograph.
If seen, Call 911, do not approach. If you have information, please call the Hocking County Sheriff's Office/911 Center at (740) 385-2131. You can call/text anonymously to (740) 380-HCSO.