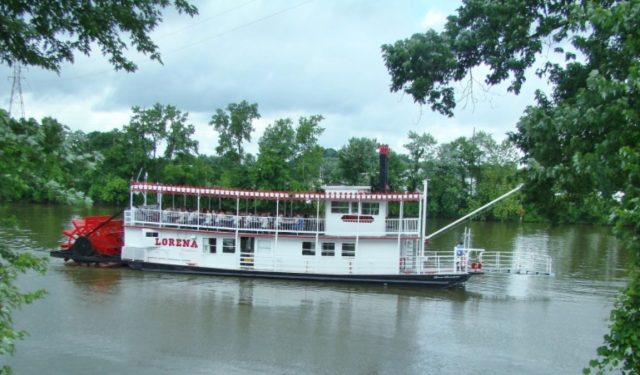 ZANESVILLE –  The Lorena Sternwheeler a historical boat that has been a staple of Zanesville tourism will now be auctioned off to the highest bidder.
The boat part of Muskingum history has been in full operation and taking people on tours for years in the Muskingum River. The paddlewheel operated all summer long including twilight cruises.
This week Muckingum commissioners voted to auction the boat off to the highest bidder. According to the Facebook page, this comes shortly after the captain of over 15 years retired from operation.
It is unknown where the commissioners will auction the boat if it will be a sheriff's auction or they will use a private company.