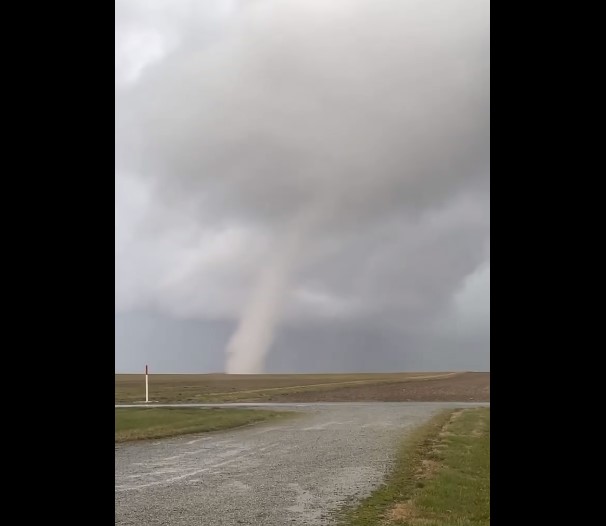 Highland – National weather has confirmed based on video and radar evidence that a tornado touched down in the county.
According to the weather service around 5:30 pm in the area of Barr cemetery rd by Danville a tornado was seen on the ground in an adjacent farm field. It is currently unknown the strength of the tornado.
Update – According to EMA a tornado touched down in Highland County on March 3rd at approximately 5:23 PM. The tornado touched down southwest of Hillsboro, moving from St. Rt. 138 through the communities of Fairview and Willetsville, towards the Village of Highland. The tornado caused damage to approximately 20 homes, a church, and multiple barns and outbuildings in the area. A second area in southern Highland County near the Village of Marshall also reported a potential tornado with some reported damage to agricultural buildings. Prolonged periods of high wind continued throughout the night, causing additional damage, downed limbs and trees, and power outages.
As of 8 AM March 4th, 2,547 residences remain without power. No estimates are available for when power will be restored. The Highland County Emergency Management Agency is deploying damage assessment teams throughout Highland County this morning to identify the scope of tornado and storm damage
Last week Pickaway county had an EF0 tornado touched down in Pickaway County, and two other tornados were reported that same day.