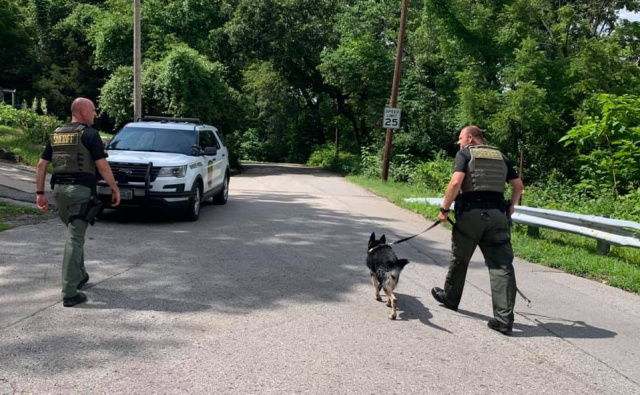 MISSOURI – A man over the holiday weekend is in jail after eluding police with a warrant for his arrest.
According to a viral post on the Missouri Sheriff Facebook site a man who had Clay County warrant for Possession of a Controlled Substance. Was sited by police and when police tried to detain the individual he escaped. Hiding in the area police were searching the area and having no luck finding the suspect, until he farted LOUDLY.
According to the post the officers were able to trace the noise to his hiding spot and the individual was arrested.
Clay County Sheriff gave props to Liberty PD for," using their senses to sniff him out!"