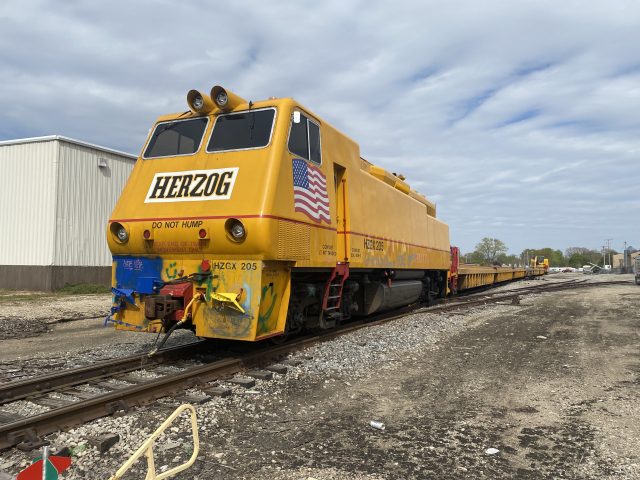 CIRCLEVILLE – On the corner of Corwin and Washington a special machine used for railroad work is sitting waiting for its next duty and its a interesting machine to see.
The MoW: Herzog "Multi-Purpose Machine" Train also called a slot machine is used for several different maintenance jobs from ditch cleaning, tie pick-up and distribution, tree thinning and removal, brush cutting, ballast distribution, bridge deck maintenance, rail pickup, and distribution, and countless other yeoman tasks. It's a railway Swiss-Army Knife. The equipment has the controls in the front and a backhoe attached to the rail cart in the back that it can use for the services.
The train can move itself or it has the ability to tag along with another train in a connection if it needs to move across the country.
Herzog is a private firm company that provides equipment and maintenance services for hire. The company has been around since the 1970s and the Main US base is in Missouri.
\
Just a unique piece of equipment sitting in the area today thought id share.