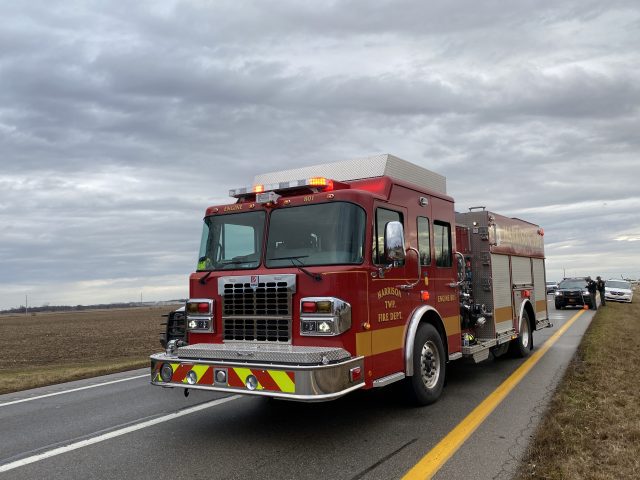 The Harrison Township Fire Department has announced it has returned to wearing precautionary personal protective equipment (PPE) to known COVID responses when advised by the Pickaway County Communications Center. PPE consists of eye protection, respiratory protection, gowns, and gloves. While most of this protection is put on prior to arrival at the incident address, some equipment cannot, for safety reasons. This will require personnel to finish their PPE protocol prior to entering the premises. The delay will be minimal. These protocols are in place to protect our patients and our first responders.
If you are in need of emergency medical services and have a positive COVID test result or suspect that you may have been exposed, we ask that you inform the 911 Dispatchers when calling 911.
Columbus Hospital Transport Protocol
The Harrison Township Fire Department strives to provide extraordinary care to all our residents, including transporting to the hospital of their choice. We have many protocols in place to ensure that patients are getting treated and transported to the most appropriate hospitals. One such protocol is the Emergency Patient Transport Plan (EPTP) which is managed by the Central Ohio Trauma Systems (COTS).
The EPTP establishes a course of actions for hospitals and public/private Emergency Medical Services (EMS) so that patients medical care needs are met, and healthcare partners (Hospitals) share the load in periods of peak activity in the emergency healthcare system. It is ultimately intended to promote Emergency Department (ED) access to care for patients in Central Ohio when three (3) or more adult Franklin County hospitals have currently declared a "Divert" status to public and private EMS agencies.
While it may seem that we are not considering your request to be transported to a specific hospital, the protocol may make your hospital unavailable for your transport. It will be up to you, the patient, to make the ultimate decision as to whether to be transported to one of the available hospitals.