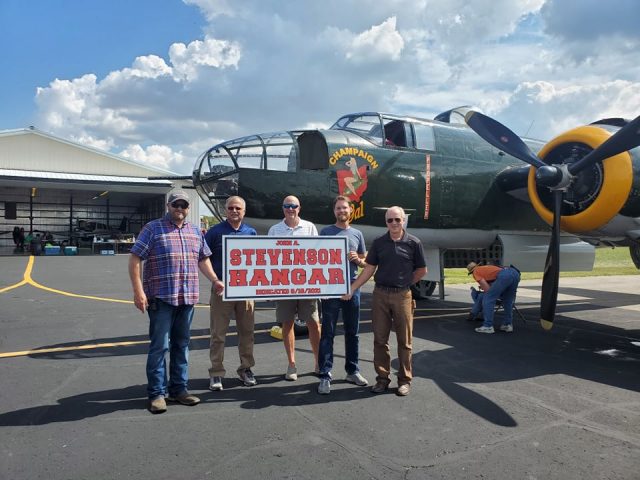 PICKAWAY – The Airport Authority along with the Commissioners were compelled to name the most recently completed hangar in honor of John A. Stevenson, a long-time Pickaway County resident, farmer, and avid pilot.
In 2018 severe weather hit Pickaway county warning of winds up to 60 mph this caused damage in the area including the local Pickaway Airport. A hanger at the Airport was completely destroyed during the event. Airport authority in 2018 told Sciotopost that the doors of those hangers can weigh up to 500 pounds themselves. More of that story here: https://www.sciotopost.com/possible-tornado-touch-pickaway-county/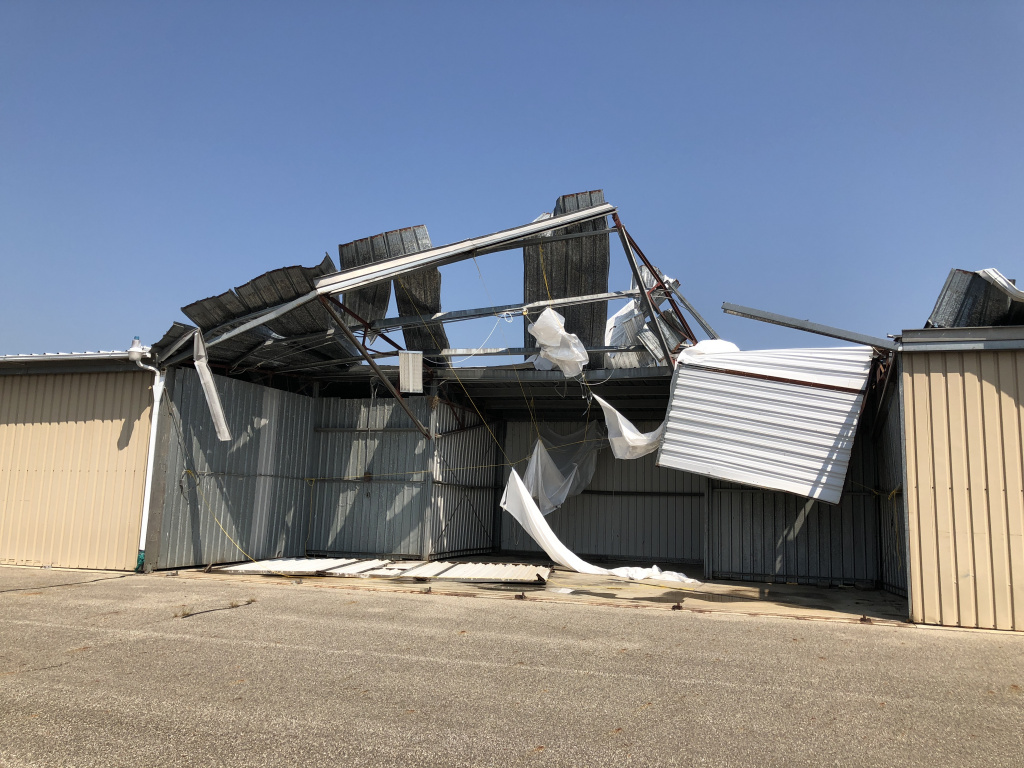 The Hanger took some time to fix but now it's in full operation.
"The recently completed T-hangar was a project facilitated by the Pickaway County Airport Authority and supported by the Pickaway County Commissioners," said Tim Wilson of the Pickaway County Airport Athority.
Wilson explained during the dedication how important the airport was to the area, "As Pickaway County continues to grow, the Commissioners have been incredibly supportive of the Airport Authority's efforts to continue upgrading the facilities. These upgrades are necessary as the airport has seen an uptick in business travel as well as general aviation operations. "The airport certainly helps facilitate economic development within Pickaway County."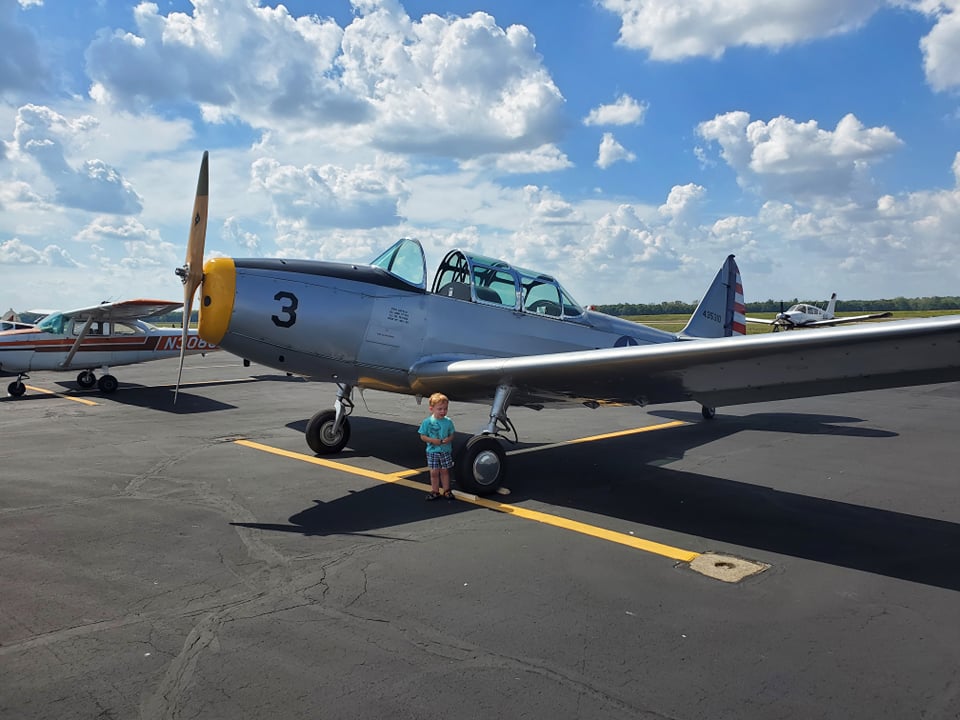 John graduated from Circleville High School in 1951 and the Ohio State University in 1955, where he joined the Air Force Reserve Officer Training Corps. He was commissioned as a second lieutenant in 1955 and served as a fighter pilot flying F-86D jets during the Cold War. After serving in the Air Force, John returned to Pickaway County and farming the family farm. John served in numerous roles serving his community, notably as Pickaway County Commissioner, President of Ohio Corn Growers Association, President National Corn Growers Association, and Division Chief for Ohio Department of Agriculture. John was also instrumental in establishing the Pickaway County Airport, served as a board member on the Airport Authority, and flew his airplanes often, including a Van's RV-9A he built himself. John passed away October 29, 2015.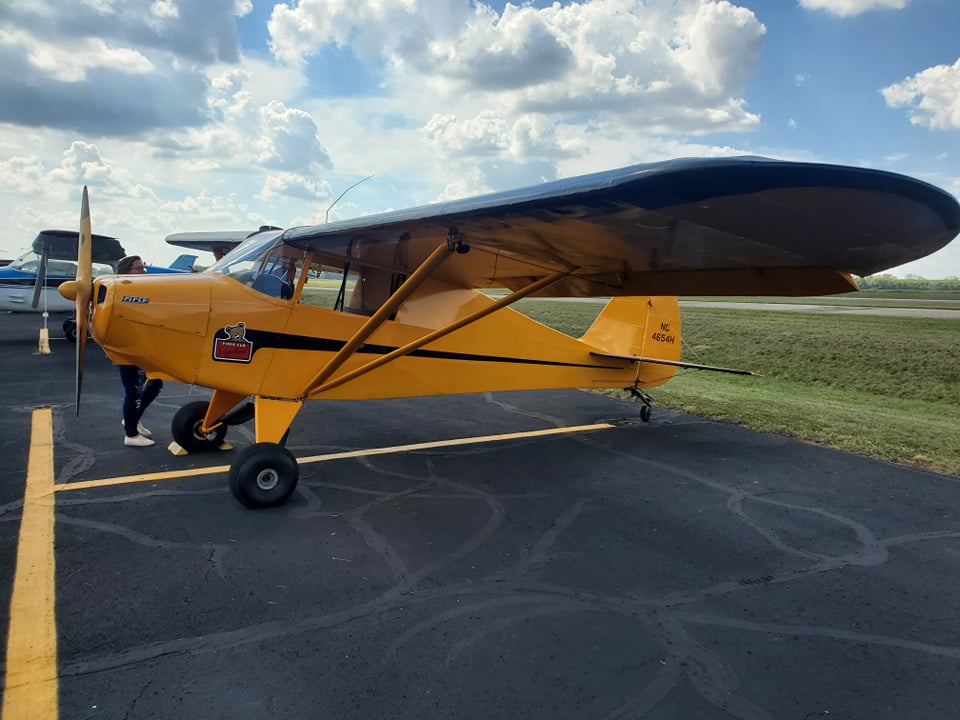 "The Airport Authority, with the support of the County Commissioners, is working to ensure the airport meets the needs of the community for years to come. From civilian flight operations, military and first responder operations to business travel and economic development, our goal is to ensure a safe and functional airport that the community can be proud of. The fly-in today is part of that plan. Our goal was to open up the airport to the general population and allow them closer interaction with aircraft both modern and historical, showcase some aviation history and welcome other pilots from the surrounding areas. If you missed this year's fly-in, no worries, we plan to make it an annual event." -Tim Wilson, President, Pickaway County Airport Authority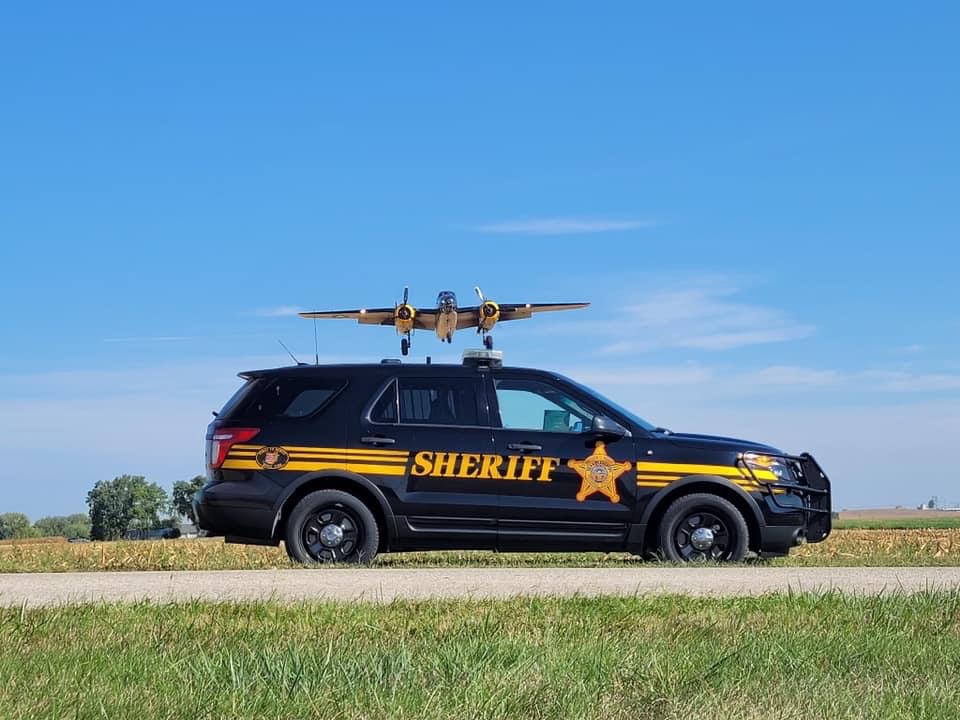 Link to Saturdays fly-in event coverage: https://www.sciotopost.com/airshow-buzzes-circleville-with-wwii-bomber/