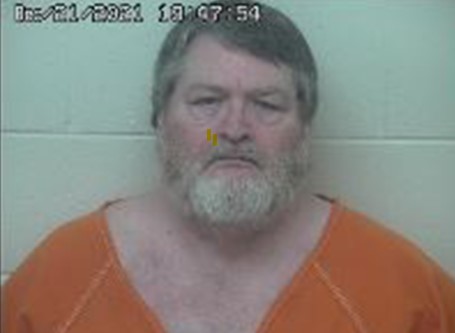 PIKE – A 63-year-old man is behind bars after abusing a young girl in 2021.
According to Pike county sheriffs office on Sept. 8, 2021, the Pike County Sheriff's Office received a complaint regarding a possible sexual assault within the county. After an investigation, Tony Bowling was arrested and charged with sexual assault of the rape of a minor under 13 years in age.
Det. Joshua Carver, with the assistance of the Pike County Prosecutor's Office Investigator Allen Wheeler and Children Service Investigator Holly Wiggins, investigated the report. Evidence was collected and interviews were conducted which led to the arrest of 63 yr. old Tony Bowling. Mr. Bowling is being charged with Rape of a juvenile less than 13 years of age.
Mr. Bowling was taken into custody on December 21, 2021 and housed in the Scioto County Jail.
This week Bowling plead guilty after a plea deal with prosecutors and received 10-15 years in prison, plus he will have to register as a Tier III sex offender.
The deal dismissed one count of rape and three counts of gross sexual imposition.