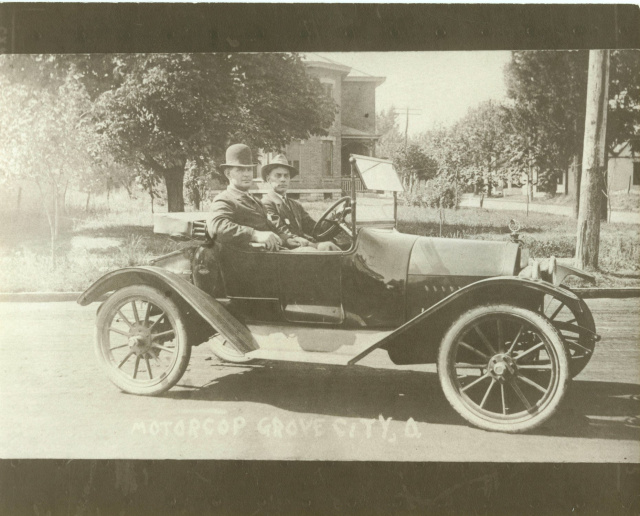 GROVE CITY – Grove City Ohio was founded in 1852 by European Settlers, but it wasn't until around 1891 when Grove City had a boom with the Railroad that increased trade and population growth, and it wasn't lang after that, that gasoline cars were invented. Obviously that technology came quick to the growing town of Grove City because in a photo shared by Grove City Police today on social media it shows the first ever Motorcop.
"Have you ever seen Grove City's first "motorcop"? Here it is! This photo was presented to Police Chief Ron Gabriel on January 9th, 1986 by Virgil K. Bethards who has owned this picture for about 70 years. Back of the photo reads: "Driver was Officer Ben Abbott. Man wearing derby hat was E. Dixon, Grove City Marshal. Picture was taken in about 1915 at Broadway and Grant Ave."
Henry Ford started producing the gasoline car in 1903 so by 1915 cars were still a bit of a rarity. So im sure this motor cop was quite the stir in the town back then.