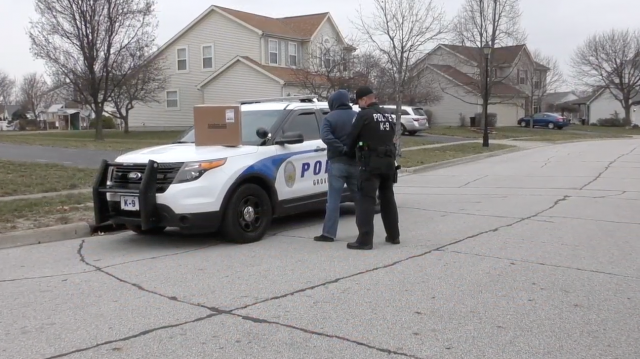 GROVE CITY – A New Christmas tradition, porch pirating, packages dropped off by UPS, USPS, and other package delivery companies that dont need signatures are being swiped off porches.
Grove City police are trying to combat this crime by using GPS devices placed in high crime areas to catch the people stealing items.
"The Grove City Division of Police with the assistance of the U.S. Postal Service have been conducting operations to catch porch pirates. These operations will continue throughout the holiday season to deter package thefts. GPS controlled packages are being monitored and those attempting to steal them will be arrested."
The Grove City police are suggesting that if you are expecting a large delivery of packages or you will be gone and expect packages to be delivered to your home ask a neighbor to hold them until you get home. Police are asking that you monitor for the delivery of your packages so they have a minimum amount of time they can be seen and stolen.