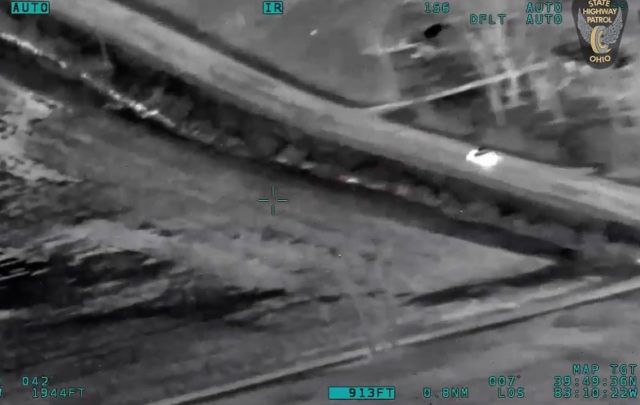 (COLUMBUS, Ohio)—Ohio Governor Mike DeWine announced today that the Ohio State Highway Patrol (OSHP) will enhance its aviation technology to offer improved air support to local law enforcement agencies across the state.
Approximately $6 million in funding will be awarded to the OSHP as part of the Ohio Violent Crime Reduction Grant Program. Governor DeWine, in partnership with the Ohio General Assembly, created the grant program in 2021 to give local law enforcement additional tools to address violence and fight crime.
The funding will specifically go toward improving OSHP's live-streaming aviation technology. OSHP's current video streaming capabilities are generally limited to the regions of Columbus and Akron. In other parts of the state, pilots must describe via radio what they're seeing from the air to those on the ground.
"During dangerous and evolving situations, our OSHP flight crews have a birds-eye view of the scene below, but it's just as important for on-site incident commanders to have this perspective as well," said Governor DeWine. "By extending this live-streaming technology across more parts of the state, OSHP will better support local law enforcement during emergencies by offering them the opportunity to see the same real-time aerial views that our flight teams are seeing from the air."
The new equipment would tie into new and existing Multi-Agency Radio Communication System (MARCS) towers to establish communication between the flight crew and the ground.
To date, Governor DeWine has awarded over $86 million to 171 Ohio law enforcement agencies as part of Ohio Violent Crime Reduction Grant Program, which is administered by the Ohio Office of Criminal Justice Services within the Ohio Department of Public Safety. The grant announced today is funded through both the state operating budget and with American Rescue Plan Act (ARPA) funds that Governor DeWine and the Ohio General Assembly have dedicated to first responders to counter various pressing issues exacerbated by the COVID-19 pandemic, including violent crime.