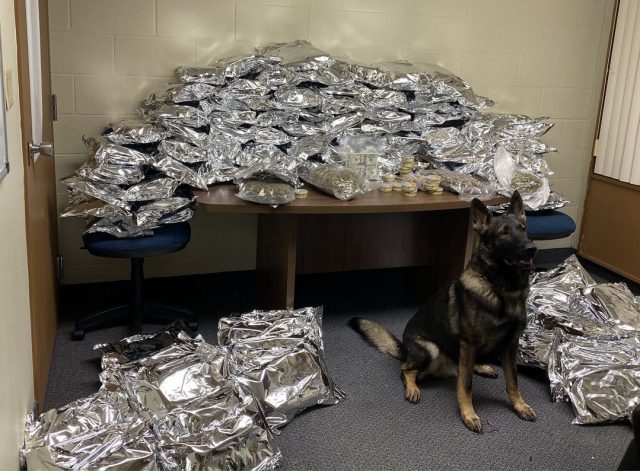 OHIO – Tallmadge Police department is reporting a huge bust of marijuana and THC edibles.
Tallmadge is a little town east of Akron that has a population of about 17,000 people.
According to the police department a traffic stop in Illinois led these local officers to a storage unit, use of K9 Kato helped detect the drugs and through his work police were able to get a search warrant. Inside the unit police found 128 lbs. of marijuana and 508 containers of THC edibles were located.
K9 Kato has been with the Tallmadge Police Department for 2 years with his handler Ofc. Corzine. Kato is a 2.5 year-old German Shepherd who looks forward to going to work every day and protecting the City of Tallmadge. When Kato is not at work he loves playing with his ball and being with his family