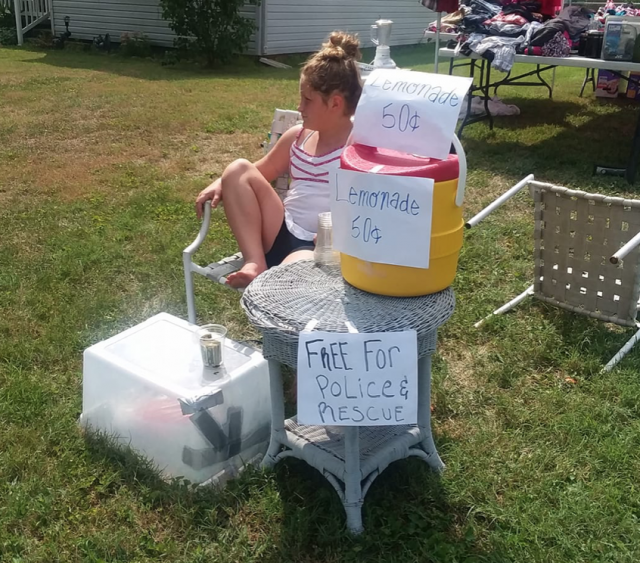 CHILLICOTHE – A hot day and a great day for a yard sale, thats what Rusti Neff and her family thought today when they set up their wares in Chillicothe.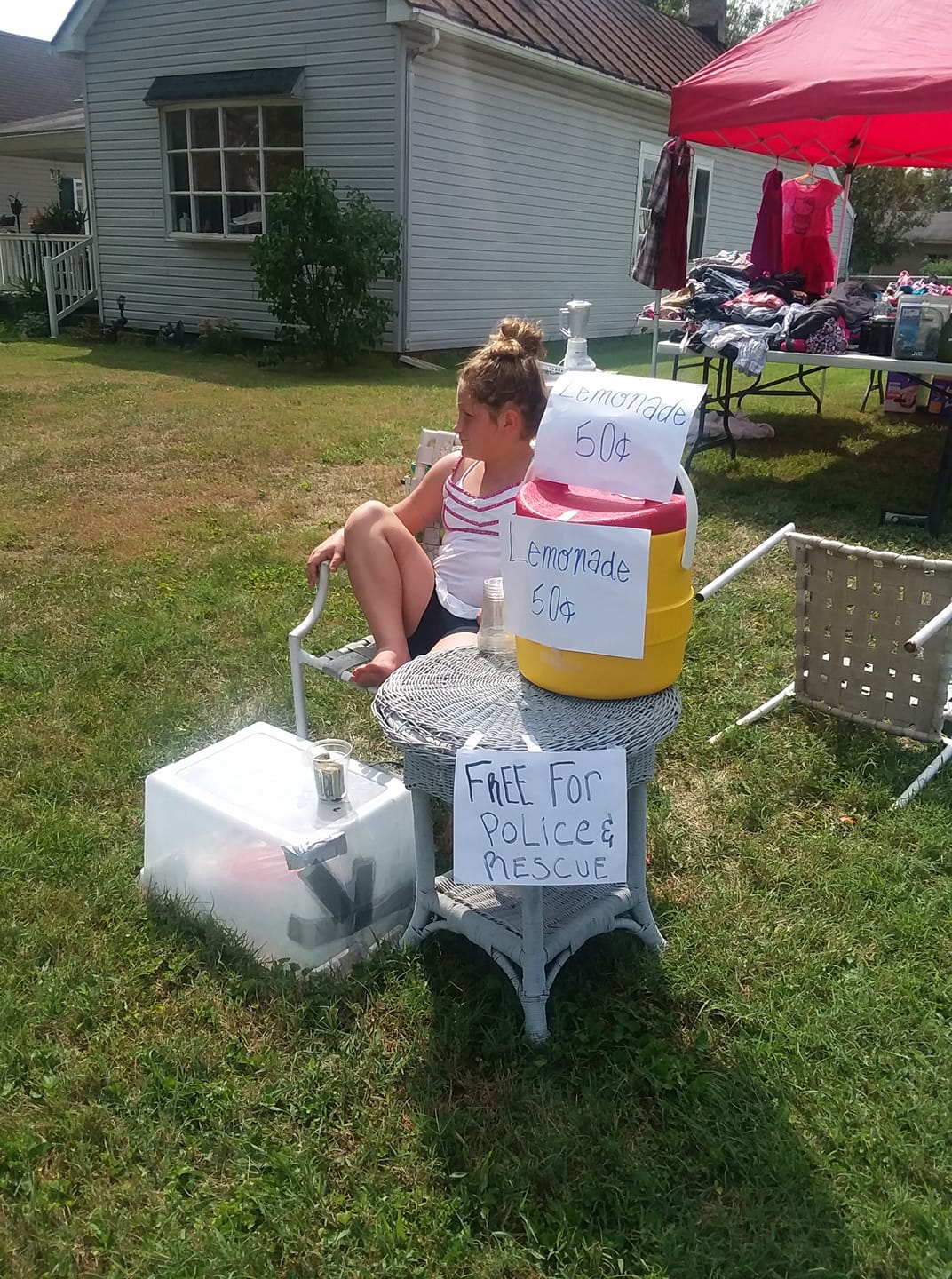 Along with the Yard Sale a lemonade stand was also set up by two girls for collection for their softball team, but even though the want to make as much money as possible they still offered all lemonade free for police & Fire.
Sales went well throughout the day and deals were made, then around 1:30 pm Local 300 Chillicothe fire crew stopped in, between runs to get hydrated.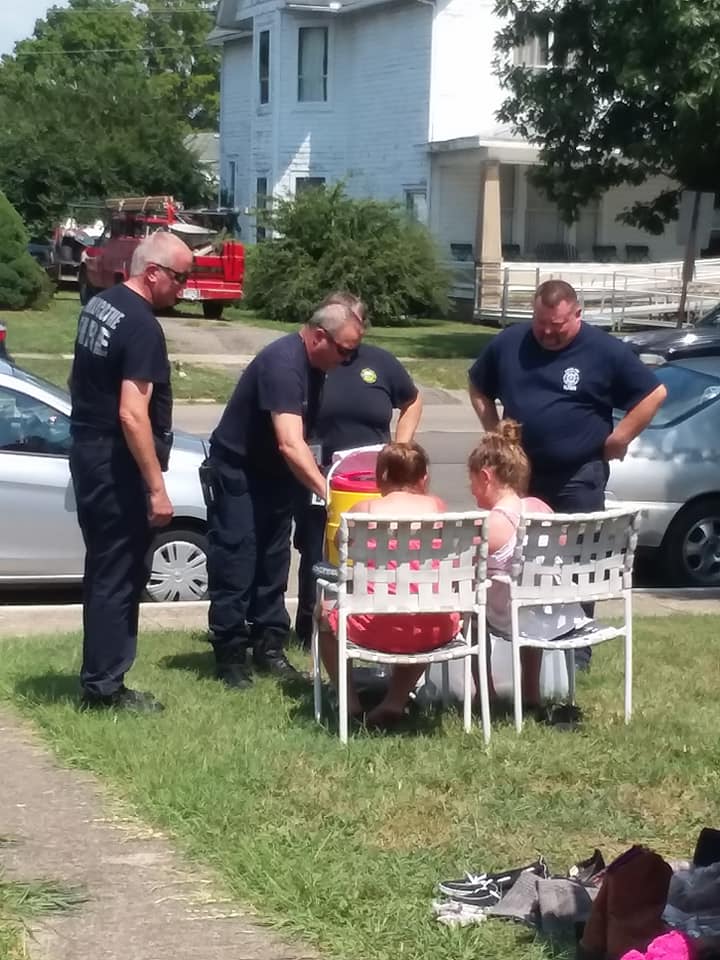 According to Neff they came down the street with lights and sirens and pulled up at the sale.
The firefighters after being served and quenched by the two young ladies posed for a picture for their facebook to show appreciation for the gesture.