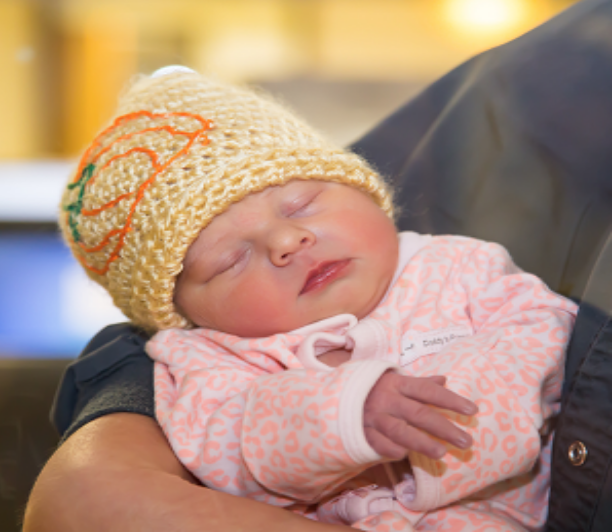 CIRCLEVILLE – Juliette Gordon Low was the founder of the Girl Scouts her birthday is October 31 and is commemorated by the Girl Scouts as "Founder's Day".  In 1912 established the first U.S. Girl Guide troop in Savannah, Georgia.  Now known as Girl Scouts, there are 2.6 million Girl Scouts—1.8 million girl members and 800,000 adult members working primarily as volunteers.
- Advertisement -
In honor of her birthday, The Logan Valley Service Unit of the Ohio Heartland Girl Scouts donated some baby items to the first baby girl born at Berger Hospital in Circleville on Low's birthday. Bobby and Susan Schroyer welcomed their baby girl Nancy Marie Schroyer into the world on October 31st 2017. The proud parents were happy to receive this donation.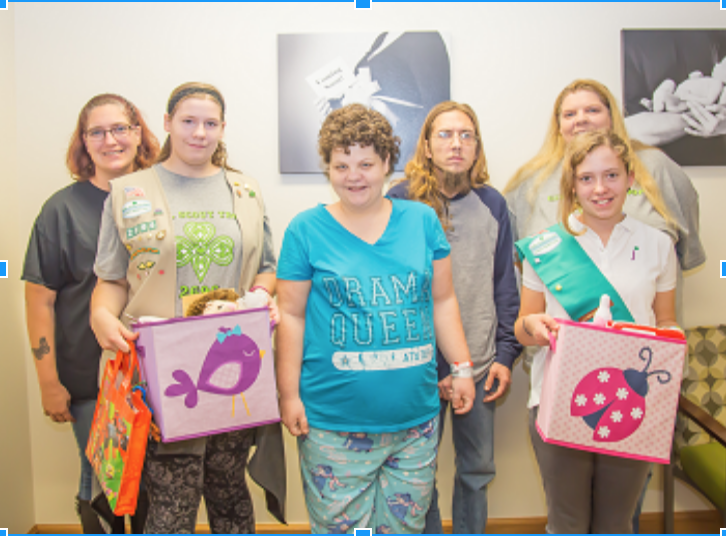 If you are interested in volunteering or getting involved contact the local organization at 740-773-2146 or the Ohio Girl Scouts website at GSOH.ORG.