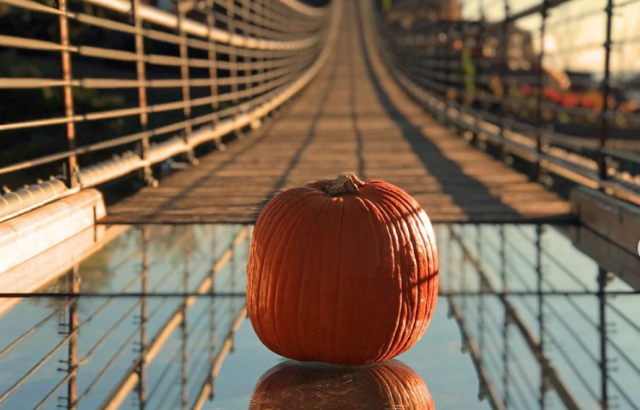 USA – Gatlinburg Skylift park is inviting people to celebrate the holiday in a unique fashion. By tossing their orange gourds over the side of the suspension bridge.
Gatlinburg said on twitter:
🎃Our 1st Annual Gatlinburg SkyBridge Pumpkin Toss is now on Friday, November 1st. The forecast looks good, so why not have some fun getting rid of your jack-o'-lantern?
Toss it from North America's longest pedestrian suspension bridge while also supporting a great cause!
This Friday, starting at 4pm, a donation of $5 or more to the Sevier County Food Ministry gets you the opportunity to send your own pumpkin or one you choose from our stash of 300 to its demise 150 feet below!
Sign-up and individual tossing is 4-6pm. At 6:30pm is the Grand Finale Pumpkin Toss when guests line the SkyBridge to drop 100+ pumpkins at the same time. 🎃

The 150 suspension bridge does have a center floor of glass that lets you see down to the bottom of the chasm. What would a giant pumpkin look like falling from such a hight?