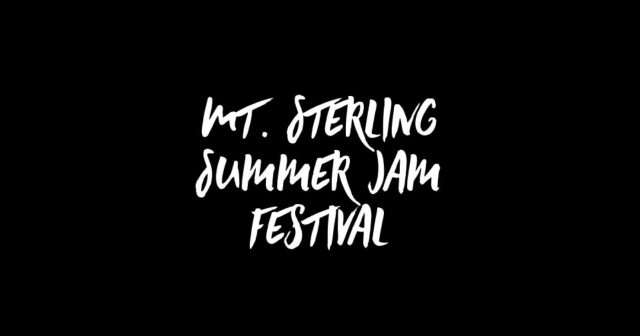 Mt. Sterling – Rides, games, contests, food, vendor market, live music nightly and so much more is offered in Mt. Sterling this week.
Starting on June 16th to June 18th locals will offer free face painting and a painted rock painting hunt that will come with prizes. A 3-on-3 basketball tournament will be hosted at the community center.
The second annual Cornhole Contest, sponsored by Hairy Styles Dog Grooming, will be held Friday evening, June 17 from 7-9pm on Town Hall lawn.
six Council Members and the Mayor have volunteered to participate in our first-ever pie throwing!! This event will be held Friday evening, June 17 from 6-8pm
Town Hall Lawn is the meeting spot for the Community Center-sponsored Water Balloon Toss at 1pm on Saturday, June 18.
On Saturday, June 18 from 3-6 pm and explore the Touch-A-Truck event. $10 per team, prizes awarded to first, second, and third place teams! Parks & Rec will be sponsoring a FREE event for KIDS on Town Hall Lawn Saturday, June 18 from 3-6 pm.
Albanese Amusements will be providing rides and games again this year for Summer Jam! The three-day event runs Thursday, June 16 and Friday, June 17, 5-10 pm each evening, and Saturday, June 18 from Noon-10 pm. Wrist band riding will be Saturday Noon-4 pm for 15 bucks a person.
All three nights the festival will have live music Sean Poole & Buckin' Crazy will be taking the stage Thursday night from 7-10 pm, Jamie Says So, Friday, June 17 from 7-10 pm, and Friday will finish this off with Acoustic Mayhem takes the stage at 7pm.
Let's not forget food, and vendors who will be at the event to provide you with goodies for all days.
The 2022 Royalty Contests will be held Thursday, June 16, and Saturday June 18.
More info click here: https://www.facebook.com/events/1736711620009343/?active_tab=discussion