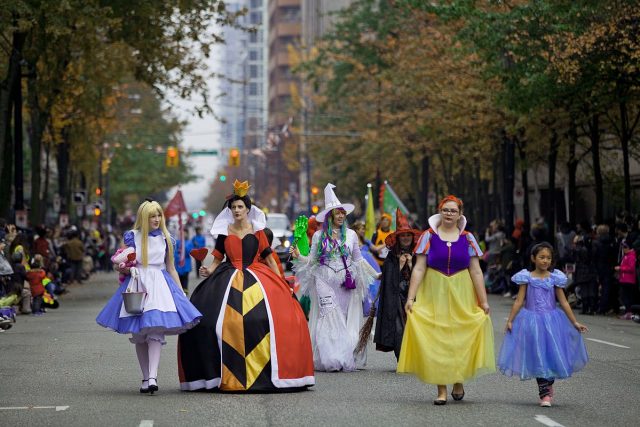 CHILLICOTHE, OH – The Chillicothe Halloween Festival takes place October 7-9, 2022 in Yoctangee Park. The festival brings new experiences and community favorite activities again this year. The festival will feature over 70 vendors along with favorite food options, live entertainment from local
and regional bands, and an expanded family fun zone. The family fun zone will continue to offer games and inflatable bounce houses but will also include Virtual Reality pods, two escape rooms, laser tag, along with other activities. Additionally, there will be a costume contest for kids and adults, a car show followed by a trunk or treat event, the popular Coffin Races, and new this year will be a Great Pumpkin Drop offering cash and other prizes. The festival has also partnered with the Southern Ohio Giant Pumpkin Growers to host the annual pumpkin weigh-off during the festival. In addition to the pumpkins there will be other vegetable and gourds that will be featured.

Special exhibits and celebrity appearances will include The Goblin Project and Corey McCauley. The Goblin Project is the Green Goblin film prop that was made famous in the Stephen King film "Maximum Overdrive." Owner of the Green Goblin, Tim Shockey, will be showcasing the film prop
where you can get your photo taken with the iconic prop.

Celebrity guest, Corey McCauley, will be participating at the festival. He is a special effects artist who has worked on such films as "The Bye-Bye Man," "Gerald's Game," and "My Soul to Keep" to name a few. He was also the creature creator for the films "Myth: Bigfoot Hunters" and "Fighting the Sky." Corey will be offering masks, props, and assortment of created monster throughout the festival.

"We have a great committee who has been working very hard to grow the festival this year," stated Gene Betts, President of the Chillicothe Halloween Festival. "We're excited to present all the new activities and experiences while continuing to build upon the foundation that has made the festival
popular. This is definitely a community festival where all ages can come down and participate in the event and have fun. Additionally, this is a festival for the community with the proceeds being granted to area non-profits to support their work in Chillicothe and Ross County."


The festival runs Friday, October 7 starting at 11:00am through 10:00pm, Saturday, October 8 it will open at 10:00am until 10:00pm, and Sunday, October 9 it opens at 10:00am and concludes for the year at 5:00pm. Admission to the festival is free. Visit the festival's website www.ChillicotheHalloweenFestival.com for the event schedule and follow the festival's Facebook Page at www.facebook.com/chillicothehalloweenfestival to learn more.