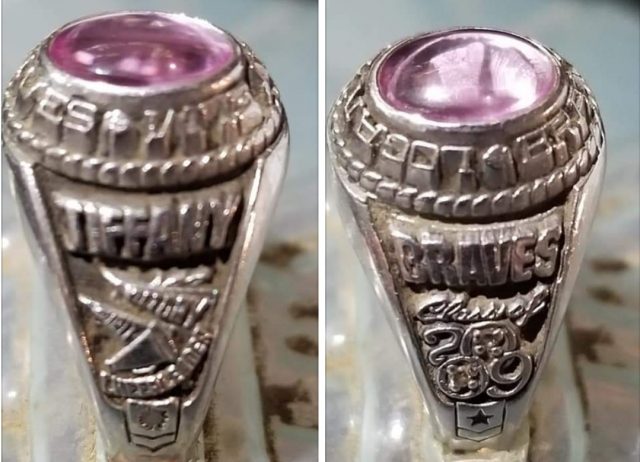 A 2009 Logan Elm class ring has been found at a car wash in Hebron OH.
In a Facebook post found HERE, Keith Baldwin shows pictures of the class ring with very little detail but did say there is an identifying inscription inside the ring.
If you know who this class ring belongs to, please contact Mr. Baldwin via private message and reclaim your jewlry.