COLUMBUS, Ohio — Ohio State running back and Former Heisman Trophy winner Howard "Hopalong" Cassady has passed away at the age of 85, according to his family.
Born and raised in Columbus Ohio, Cassady attended the Ohio State University from 1952 to 1955.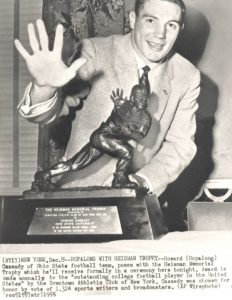 Seven of the nine seasons spent in the NFL was with the Detroit Lions.
Cassady was inducted into the Ohio State Athletics Hall of Fame in 1977.
His jersey No. 40 was retired by Ohio State in 2000.