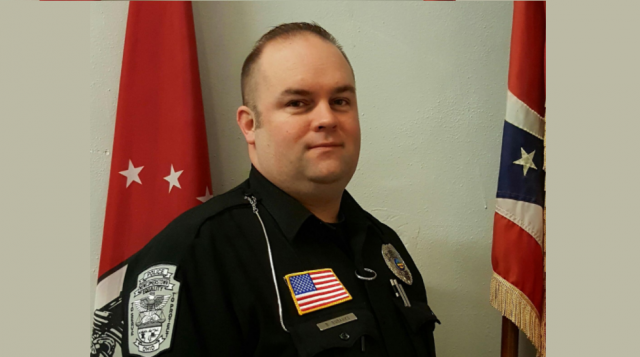 NEW PHILADELPHIA — Ohio Attorney General Mike DeWine announced today that a former officer with the Newcomerstown Police Department has pleaded guilty to charges accusing him of fabricating a story about being shot in the line of duty.
This afternoon, Bryan Eubanks, 37, pleaded guilty to the following charges:
One count of inducing panic, a felony of the fifth degree
One count of making false alarms, a felony of the fifth degree
Two counts of tampering with evidence, felonies of the third degree
One count of forgery, a felony of the fifth degree
One count of workers' compensation fraud, a misdemeanor of the first degree
Prosecutors with Attorney General DeWine's Special Prosecutions Section are prosecuting the case.
As a result of today's plea, Eubanks is facing the possibility of prison time, and his peace officer certification will be revoked. A sentencing date has not yet been set.
An investigation conducted by the Tuscarawas County Sheriff's Office found that on April 11, 2017, then-Officer Eubanks shot himself while on duty, but claimed he was shot by a man in a vehicle after stopping the car for a traffic violation.  The fictional story led to a response involving local, state, and federal authorities.  An Ohio Blue Alert was also issued in response to Eubanks' claims.
The investigation found that the defendant also tampered with evidence directly related to the case.
Additionally, an investigation by the Ohio Bureau of Workers' Compensation found that Eubanks forged workers' compensation documents to fraudulently apply for benefits related to his injury.