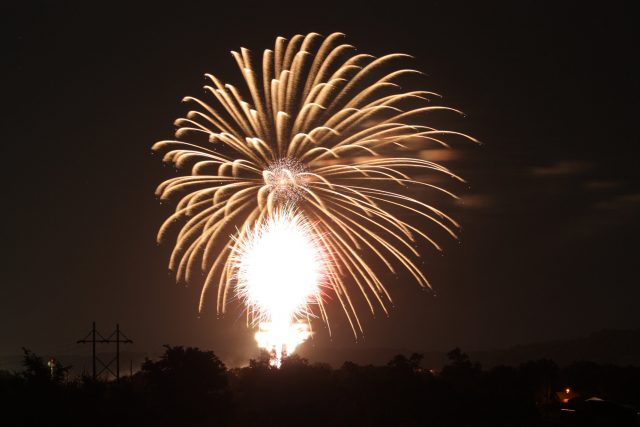 Ross County – The second of usually three fireworks displays this season will be shot up over Memorial Stadium north of Chillicothe tonight.
As the Chillicothe Paints post on their website,
SATURDAY, JULY 1 – Celebrate our nation's independence a few days early with a postgame fireworks extravaganza, sponsored by 94 Country.
You can listen on WXIZ 100.9 FM over the air or online to know when the game ends.
The Paints won their 10th straight game Friday by ruling Rex Baseball 11-1, and clinched a playoff spot. They are again playing Rex tonight.
The Paints start the season with an aerial bombardment after their first home game, have another close to Independence Day, and then again after their last game.