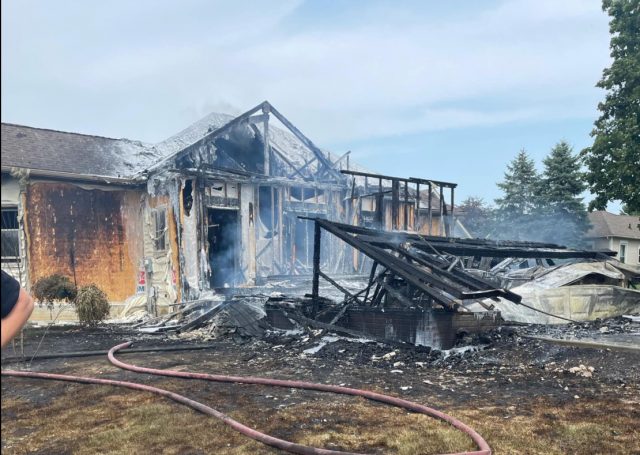 Lithopolis – Around 2 pm today a 911 call came in after a fire broke out in the garage of a home located between Walnut and Cedar Hill.
According to a witness on the scene, the fire started in the garage and spread into the home. The homeowner was home and got out with some minor burns to his head and arms.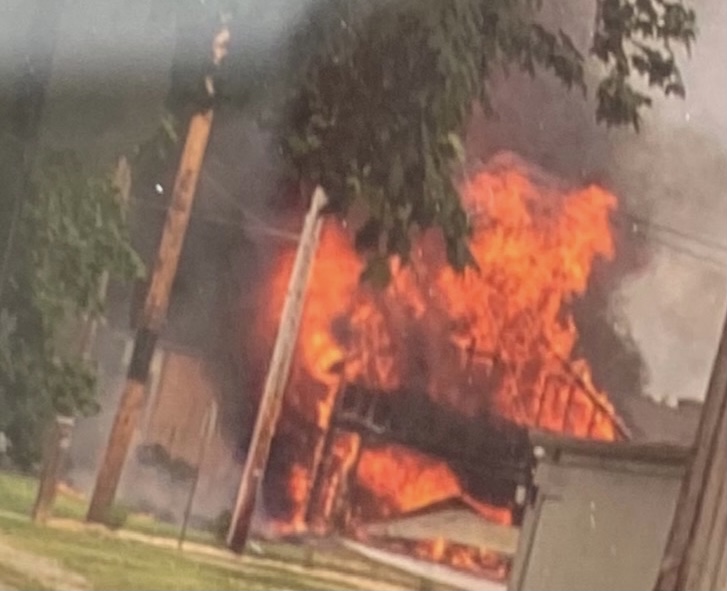 First Responders said that everyone exited the home and was accounted for, one person was transferred to a local hospital with burns. Three fire departments were on scene to fight the blaze.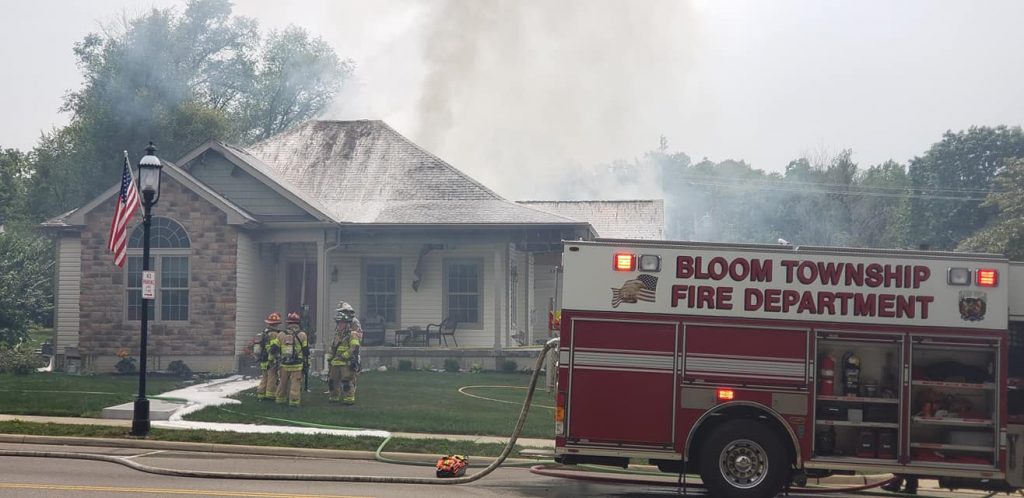 Firefighters not only had to battle the blaze but also with a high heat index that can overheat first responders. The photo below taken by a neighbor says, "These guys deserve our utmost respect! So hot today ….. thank you Bloom Twp FD and all mutual aid companies and all law enforcement."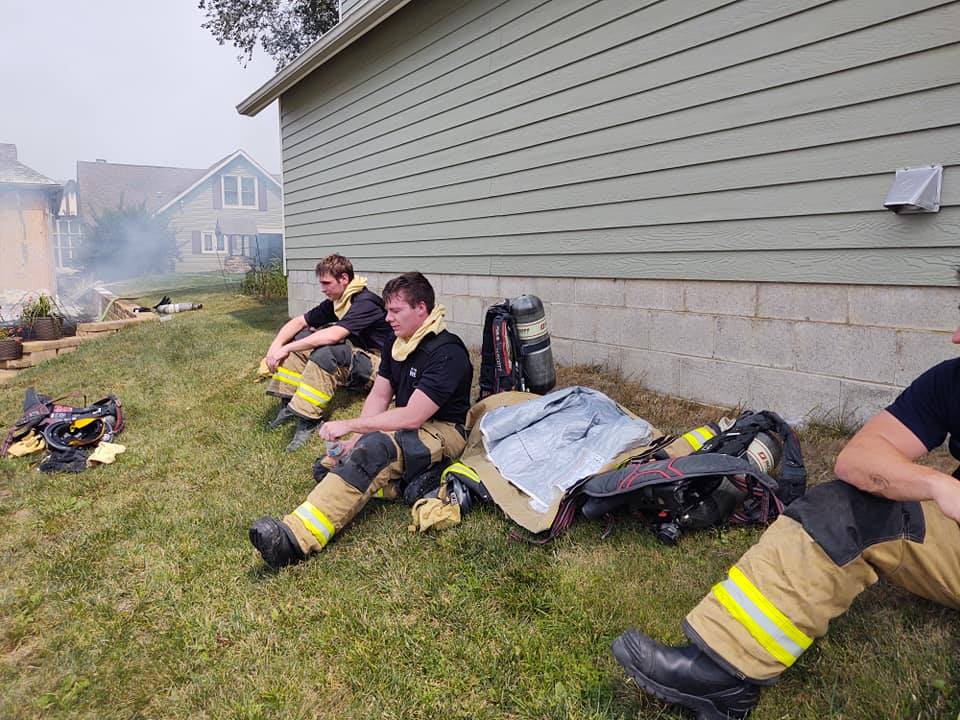 Some witnesses said that they heard an explosion but, the fire department did not comment on the cause at this time.
Fire marshalls are currently on scene to determine what caused the fire, it is unsure at this time if the home is a total loss or can be salvaged.