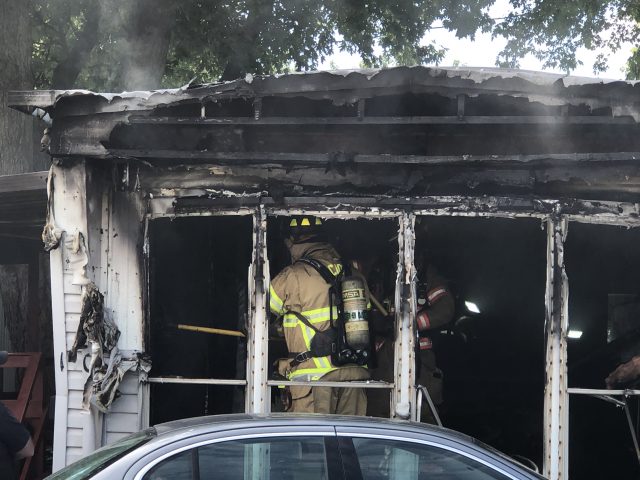 SOUTH BLOOMFIELD – Around 11:15 am a fire broke out at a small mobile home park located on South Walnut street in South Bloomfield.
Slide left or right for more photos 
According to one of the neighbors on scene, I smelled smoke and then saw the smoke and fire outside the trailer and called 911.

South Bloomfield police officer was nearby and was able to respond quickly. The officer was able to make verification quickly and communicate the situation quickly. Fire department were able to respond quickly and contain the fire to the one structure locate at lot 10 in the park, even though fire almost reached the home next door no significant damage was done. Sadly the family dog was a casualty to the fire. Fire departments pulled the unconscious dog out of the fire and tried life saving techniques including oxygen and CPR but sadly the dog died at the scene.
Drop off location is Circleville Nutrition on West Main Street in Circleville.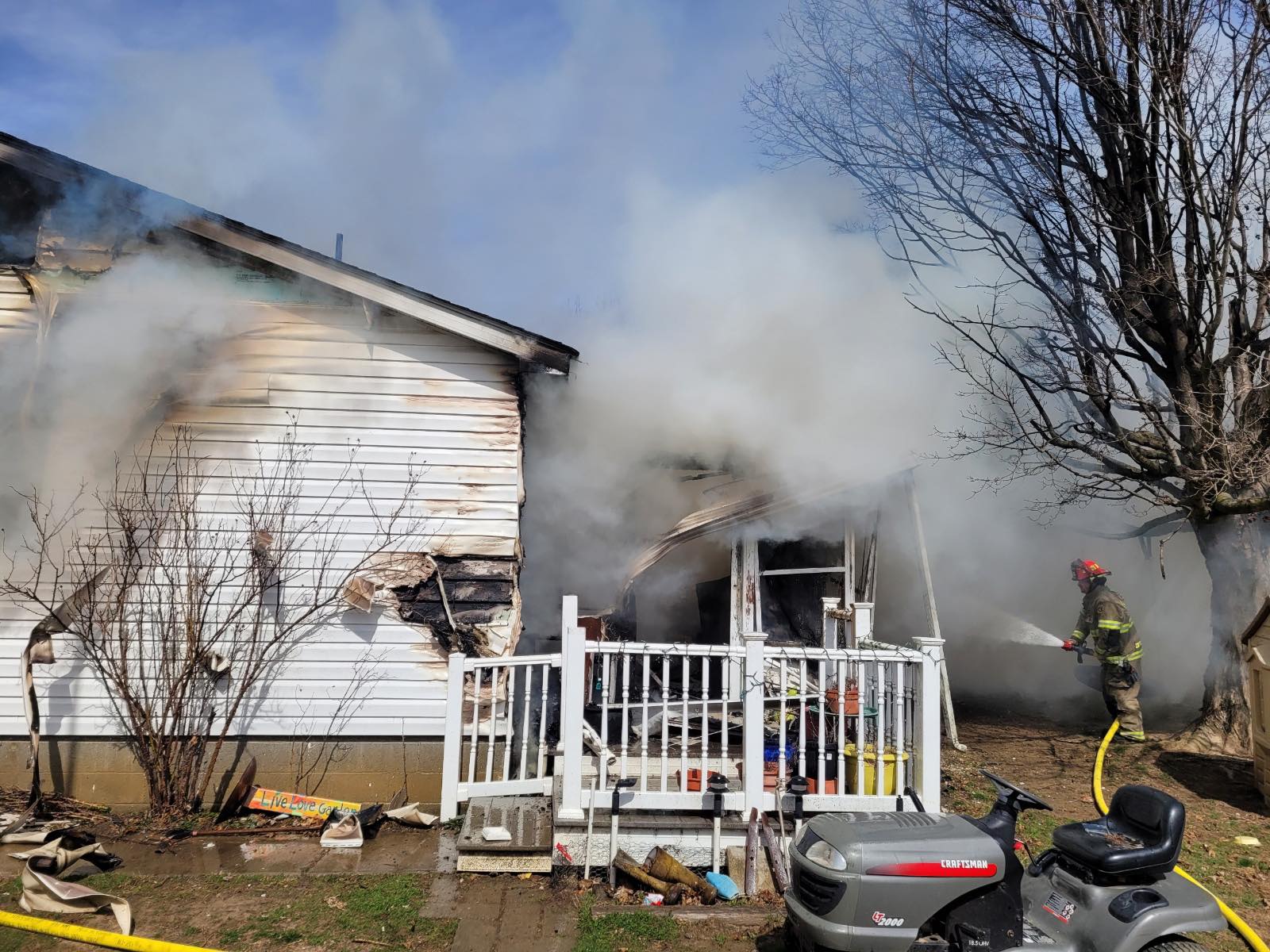 >