CIRCLEVILLE – Fire departments were able to get to the scene and get a fire knocked down in minutes after arriving at a fully engulfed structure fire on 369 E. Mound St. Circleville.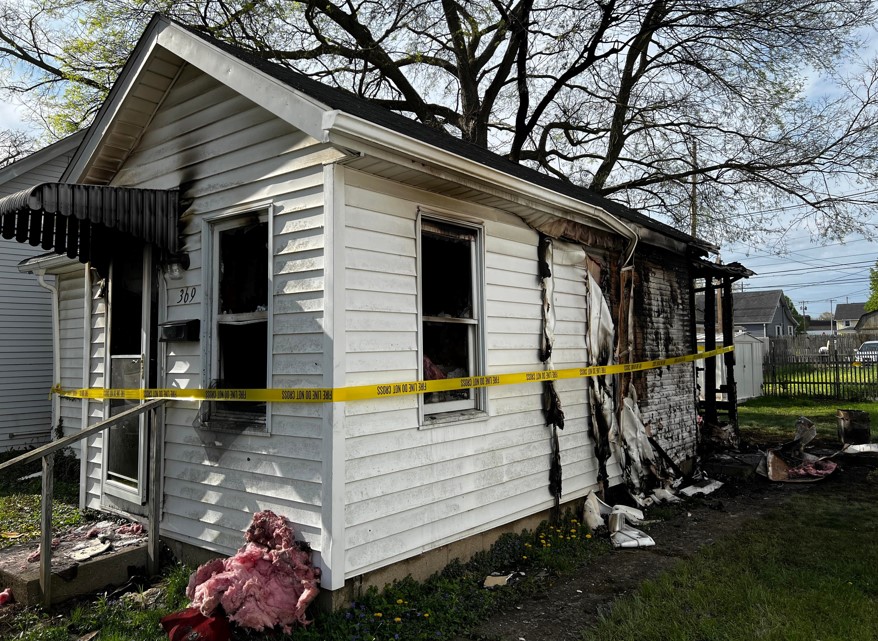 According to law enforcement on the scene, the fire was reported around 9:30 pm on 4/25/22 of a fire that was quickly spreading into a home and towards a neighbor's home. When they arrived occupants from 369 Mound street and 365 Mount street had evacuated their homes and were unharmed.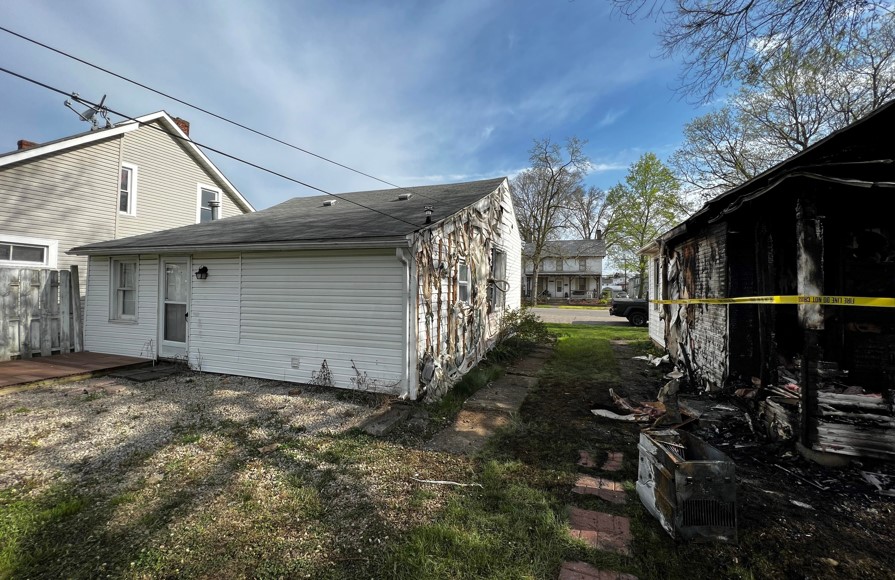 The fire department arrived quickly and immediately attacked the fire that had started in the rear of the 369 Mound home, within minutes the major fire was knocked down and was mostly under control. A live wire that was caught on our live video had burnt away from the home and was causing a small fire in the backyard, emergency electric crew was able to respond and turn the power off.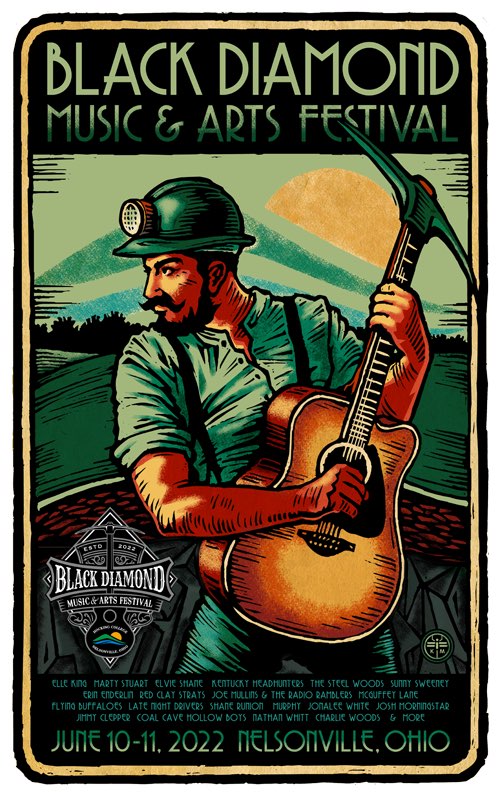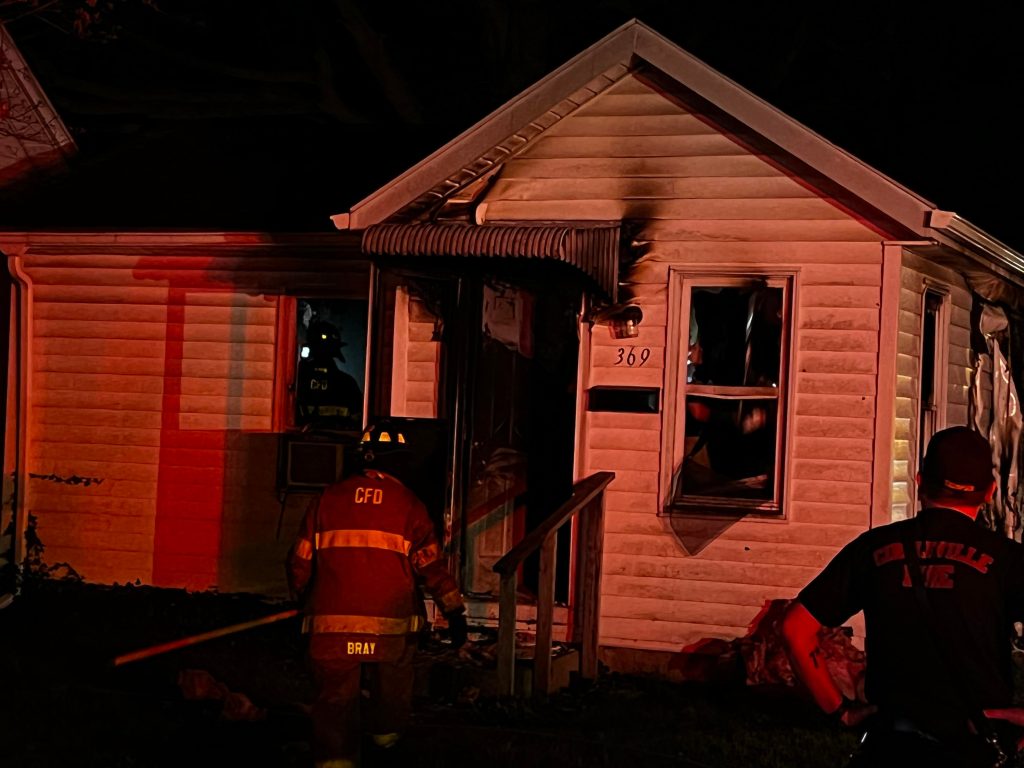 Fire department Chief Thompson said that they were able to recover ashes from the homeowner's pet who had been created recently, and the fire is suspected to have been caused by a cooking incident.
Fire totally destroyed the small three-room home at 369 and damaged the back rear of 365.
Circleville Fire along with Clearcreek, Harrison, Box 65, and Circleville police was on scene. Scioto was called but canceled before arrival. One person was displaced due to the incident.
A live video of the fire crew and how quickly they contained the fire is here: https://fb.watch/cCoqr9Vv9G/