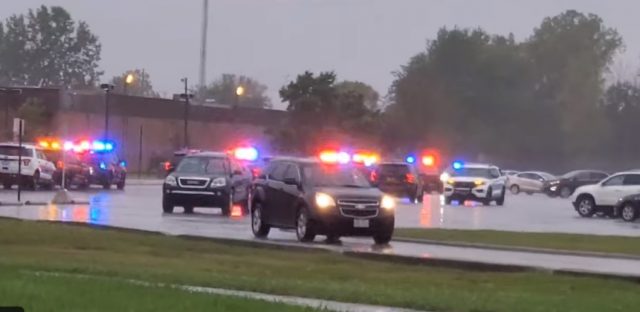 COLUMBUS – Several students have been detained after multiple fights broke out at Westland High school Wednesday morning.
Sciotopost reporter Kyle was on the scene and reported that a resource officer called for an officer in trouble after being involved with breaking up a fight between two students. The fight became bigger than two students and in a video shared with us, you could see about a dozen students involved.
Several deputies and emergency services arrived on the scene and secured the area. Students were moved to the school's rec center until the situation was cleared. Parents lined up after seeing news online about the fight checking kids out of school.
At this time no one has been charged and no one has reported injuries. Our video at the scene is here: https://www.facebook.com/watch/?v=911345359803468