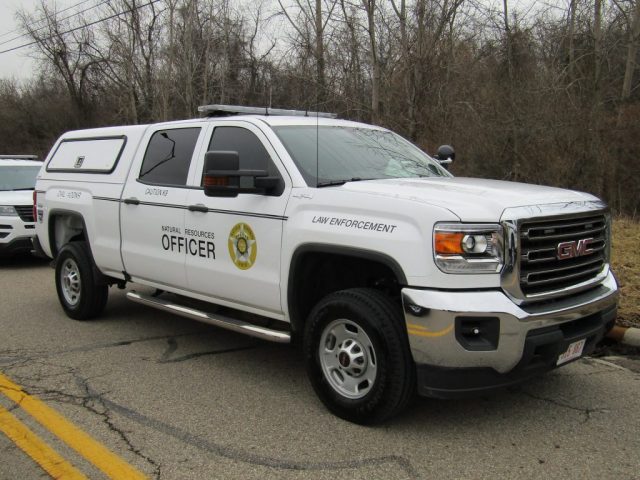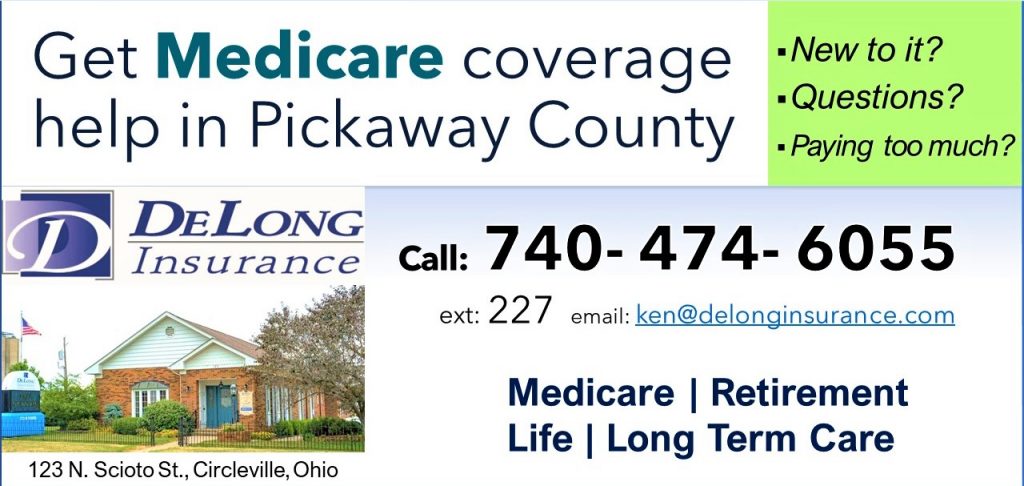 Field reports from Ohio Division of Wildlife Officers 
Central Ohio – Wildlife District One
State Wildlife Officers Chad Grote and Adam Smith, assigned to Marion and Logan counties, respectively, identified a suspect who harvested an antlered white-tailed deer and game-checked the deer under another person's name. The suspect was found guilty in Bellefontaine Municipal Court and was ordered to pay $490 in fines and court costs. In addition, the suspect's hunting privileges were revoked for one year.
State Wildlife Officer Brian Motsinger, assigned to Union County, regularly spoke to a local high school agriculture program during the latest school year. He enjoyed talking about wildlife issues and current events with students as well as answering questions. The students asked questions based on their experiences hunting, fishing, or trapping. Officer Motsinger explained various hunting infractions and why it is important to follow the law. Officer Motsinger looks forward to getting to know another class of students during the upcoming school year.
Northwest Ohio – Wildlife District Two
During the spring walleye run, anglers travel from all over the country to catch their limit of fish. While working sportfishing enforcement along the Maumee River, State Wildlife Officer Nathan Robinson, assigned to Van Wert County, and State Wildlife Officer Ethan Bingham, assigned to Williams County, observed a group of anglers snag several walleye. The fish were placed on stringers and the anglers continued to fish. The officers contacted the anglers, confiscated the snagged fish, and issued multiple summonses for the violations.
In June, State Wildlife Officer Brock Williamson, assigned to Seneca County, attended a Cops and Bobbers event hosted by Crestline Police Department in Crawford County. Officer Williamson helped children cast and took fish off their hooks for release. All in attendance enjoyed smiles and laughs.
Northeast Ohio – Wildlife District Three
State Wildlife Officers Michael Budd and Scott Cartwright, assigned to Tuscarawas and Carroll counties, respectively, investigated numerous complaints involving an individual who kept undersized saugeye and harvested more than the legal limit at lakes in northeast and southeast Ohio. During the officers' investigation, they discovered the suspect possessed more saugeye than permitted by law as well as undersized fish. He was charged in Carroll County Municipal Court, where he was found guilty and received a one-year fishing license revocation.
State Wildlife Officers Randy White, assigned to Lorain County, and Michael Greer, assigned at-large in northeast Ohio, participated in a career fair at Ashland Middle School. They discussed the responsibilities of state wildlife officers with roughly 100 fifth-grade students.
Southeast Ohio – Wildlife District Four
State Wildlife Officer Benjamin Smith patrolled Appalachian Hills Wildlife Area during the 2023 spring wild turkey hunting season. Officer Smith noticed a pickup truck well off the designated roadway and spoke with the occupants of the vehicle. Officer Smith learned that the vehicle had travelled off-road and was no longer able to move. He used his radio to request that ODNR dispatch call a tow truck to the area. Officer Smith issued the driver a summons to appear in Morgan County Court for operating a vehicle outside of a designated roadway. Later, the tow truck arrived and was able to jump-start the vehicle and remove it from the mud. The driver was found guilty and paid $155 in fines and court costs and was also responsible for paying the tow bill.
Southwest Ohio – Wildlife District Five
State Wildlife Officer Jason Keller, assigned to Warren County, received a request from the Clinton County Sheriff's Office to help locate an 89-year-old woman who had gone missing. Officer Keller and K-9 Officer Scout responded to the individual's residence. The Ohio State Highway Patrol searched the area via helicopter. K-9 Officer Scout quickly sensed a track and went through tall weeds and thorns directly to the woman's location. She was transported to a local hospital for evaluation.
State Wildlife Officers Gus Kiebel, assigned to Adams County, Micah Collier, assigned to Brown County, and Law Operations Manager Eric Lamb recently attended an event on the Ohio River. The Brown County Veteran's Home in Georgetown held the annual event for its residents. Thirty-five veterans attended and enjoyed lunch, boat rides, music, and fishing. Officers from multiple law enforcement agencies, including the Division Of Wildlife and the Division of Parks and Watercraft, participated in the event. One resident celebrated his 80th birthday while enjoying the day along the river.