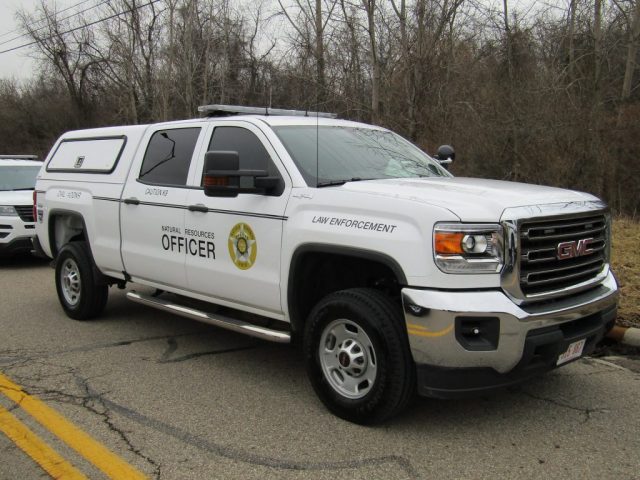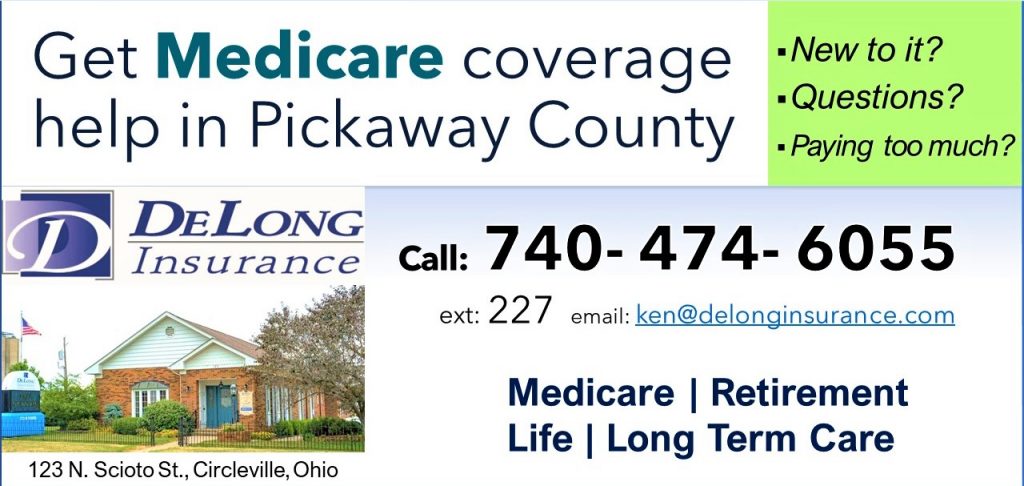 Field reports from Ohio Division of Wildlife Officers 
Central Ohio – Wildlife District One
State Wildlife Officer Brad Kiger, assigned to Franklin County, received a call from the Ohio State Fairgrounds staff about an owl trapped in one of the buildings. Officer Kiger arrived and found a barred owl inside a building, but the ceiling was too high to safely capture it. Officer Kiger asked for assistance from wildlife communications specialist Sarah Schott and fisheries biologist Tim Parker. They arrived with nets at the same time fairgrounds staff arrived with a lift. After a few attempts, Officer Kiger captured the owl using the lift and a net. The owl was safely released at the ODNR Natural Resources Park at the state fairgrounds.
State Wildlife Officers Nick Oliver and Adam Smith, assigned to Champaign and Logan counties, respectively, received a Turn-In-a-Poacher (TIP) report that an angler was taking more than the daily limit of six saugeye on the Great Miami River. The officers investigated the complaint and learned that an angler had taken nine saugeye from the river that day. The angler was issued a summons for taking more than the daily limit of six saugeye, resulting in a six-month fishing license revocation and a total of $350 in fines. Reports of wildlife violations can be submitted anonymously via the TIP hotline at 1-800-POACHER (1-800-762-2437).
Northwest Ohio – Wildlife District Two
During the 2022-23 white-tailed deer hunting season, State Wildlife Officer Jason Porinchok, assigned to Putnam County, received information that an individual had harvested more than one antlered deer. Following an investigation, Officer Porinchok determined the suspect had harvested more than the legal limit of one buck. The suspect was issued several citations and venison, antlers, and a crossbow were seized as evidence. The suspect was found guilty in Lima Municipal Court and was ordered to pay more than $1,000 in fines and court costs. The venison was donated to a local food pantry and the hunting equipment was forfeited to the State of Ohio. The suspect's hunting privileges were suspended for three years.
The end of the school year is an exciting time for teachers and students. This year almost 100 students from Putnam County's Glandorf and Pandora-Gilboa elementary schools had a field day at their local wetland to learn about natural resources. State Wildlife Officer Jason Porinchok, assigned to Putnam County, and Outdoor Skills Specialist Jaron Beck informed the students about frog gigging. The students were given information on how to legally harvest frogs and had the opportunity to gig simulated "pool noodle frogs" with frog grabbers. Everyone had fun and the weather for the event was beautiful.
Northeast Ohio – Wildlife District Three
State wildlife officers frequently encounter individuals who fail to report for their court arraignments, resulting in bench warrants. In April, State Wildlife Officer Tom Frank, assigned to Mahoning County, attempted to locate several individuals with warrants. Officer Frank contacted one individual who appeared in court the following day. Instead of paying the $120 bond forfeiture, the individual was ordered to pay $286 for failing to pay or appear.
In April, State Wildlife Officers Marty Cisine and Mark Williams, assigned to Trumbull and Ashtabula counties, respectively, checked sportfishing compliance at Mosquito Lake State Park. At the spillway, Officer Williams contacted an individual who had an expired fishing license. Officer Williams issued the angler a summons for fishing without a valid license. The individual pleaded guilty in Trumbull County Central Court. He was fined $50 and paid additional court costs.
Southeast Ohio – Wildlife District Four
In early June, State Wildlife Officers Tyler Fields, assigned to Scioto County, and Bob Nelson, assigned to Ross County, patrolled the Ohio River. Officer Fields received a call from workers at Greenup Lock and Dam about an injured peregrine falcon which was rescued from the river. The falcon was soaked and unable to fly. The officers transferred the falcon to a cage and evaluated its injuries. The falcon had a slightly broken beak and a minor wing injury. Officer Fields contacted RAPTOR Inc. of Clermont County and transferred the falcon to the rehabber for further care.
In early March, State Wildlife Officer Jeff Berry, assigned to Muskingum County, received a litter complaint from Powelson Wildlife Area. Officer Berry responded and found several bags of household trash. Officer Berry located a suspect, who pleaded guilty in Muskingum County Court and was sentenced to complete 200 hours of community service and pay court costs.
Southwest Ohio – Wildlife District Five
In April, State Wildlife Officer Matt Roberts, assigned to Highland County, received a report that an individual had illegally harvested a white-tailed deer. Officer Roberts responded and found a deer at the suspect's residence that had been taken with a rifle. Officer Roberts determined the suspect had committed the violation and issued the individual a citation for taking a deer in the closed season. The subject was found guilty and forfeited the deer and the rifle.
State Wildlife Officer Mark Schemmel, assigned to Auglaize County, recently attended the Auglaize County Sheriff's Office Family Outdoor Day. Officer Schemmel helped 65 participants experience archery, trap shooting, rifle shooting, and fishing. The event was free and had many youth attendees.