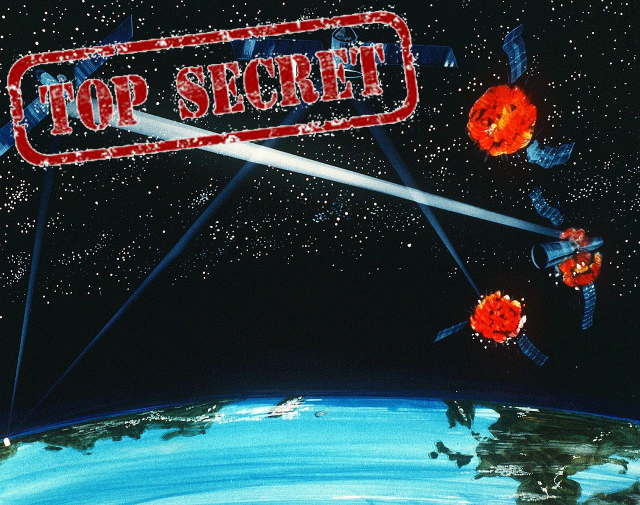 The FBI is investigating a leak of more than a thousand pages of highly classified documents that were sourced from a Critical Space and Air intelligence unit.
In the allegations, a USAF Contractor located at the National air and space intelligence center (NASIC) which is located at the Wright-Patterson Air Force Base, located in Dayton Ohio, is accused of taking these classified files home as per a now released search warrant reveals dated June the 21st.
Graham Brookie, a former US government adviser with homeland security and terrorism was quoted by Forbes "This case is particularly concerning given the intelligence mission, with implications across U.S. security apparatus not just housed at the base,"
Many of the files were classified at TOP SECRET or higher clearance and were discovered by the Fairborn city Police Department on May 25th while they were investigating an alleged marijuana growing facility which they believed to be located at the home of the suspect. The police did find marijuana, but the case escalated very quickly with the FBI becoming involved once the top secret files were discovered.

Special Access Programs were designed to safeguard such assets from leaking, and typically require additional security beyond normal classified documents which makes this case so worrying. One additional safeguard with regards to TOP SECRET files is that they are not supposed to be removed from a protected environment.
The Air Force stated that the contractor was never authorized to remove the classified documents from NASIC and "and would have had to make a concerted effort to bypass security checkpoints" in order to take them home. The government will not state what was contained in the files, only the classification level of said documents.
The Suspect
Kemp, The suspect has little known about him. Through public records searches it has been determined that he is 33 years old and was a past student of Wright State University in Dayton. He also is credited with writing a research paper regarding sub millimeter wave imaging technologies for non-destructive materials evaluation in aerospace.



Currently, no charges have been filed as far as public records are concerned within the local municipality of Dayton, Montgomery or the state of Ohio with regards to the security breach. Mr. Kemp has retained legal council at Joslyn Law Firm out of Columbus Ohio and has refused to make public comments on the case.
The Fairborn police did state that Mr Kemp told them that he had simply printed out the thousand pages of classified documents and brought them home "For storage"