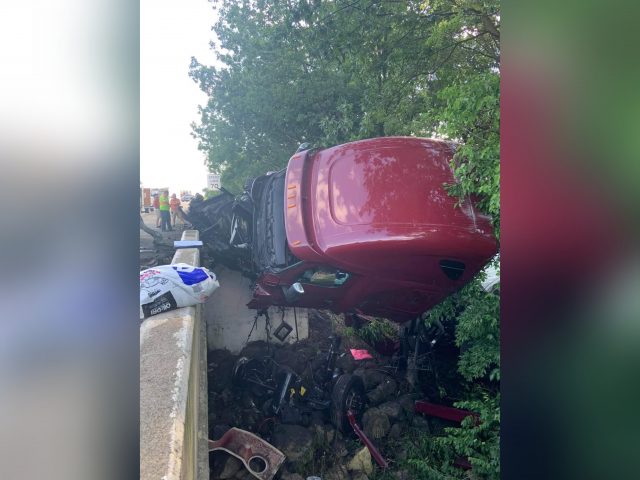 Fayette County OH- The Fayette County Sheriff's Office, members of Jefferson Township Fire & EMS, and Fayette County Emergency Management are investigating a multi-vehicle crash involving HAZMAT on Interstate 71 South, south of US 35 (MP 64).
An additional multi-vehicle crash is being investigated by the Ohio State Highway Patrol on Interstate 71 South in front of Destination Outlet Center.
Interstate 71 South is currently down to one-lane. ODOT is enroute to the scene to assist with traffic control. Avoid the area if possible. Interstate 71 South is anticipated to be partially closed for several hours.