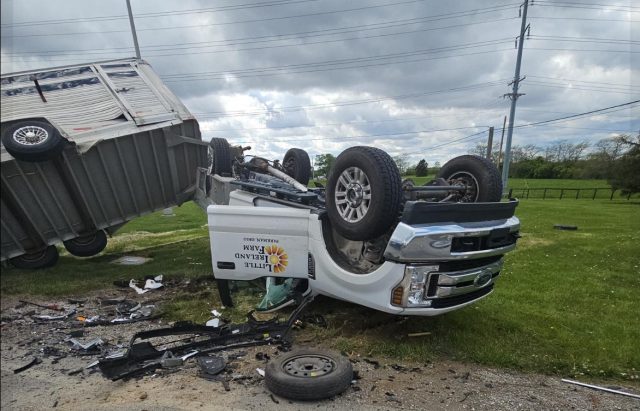 The Fayette County Sheriff's Office is investigating a serious injury traffic crash that occurred on Wednesday afternoon at the intersection of US 22 & Jamison Rd. The crash was reported at 3:23 pm.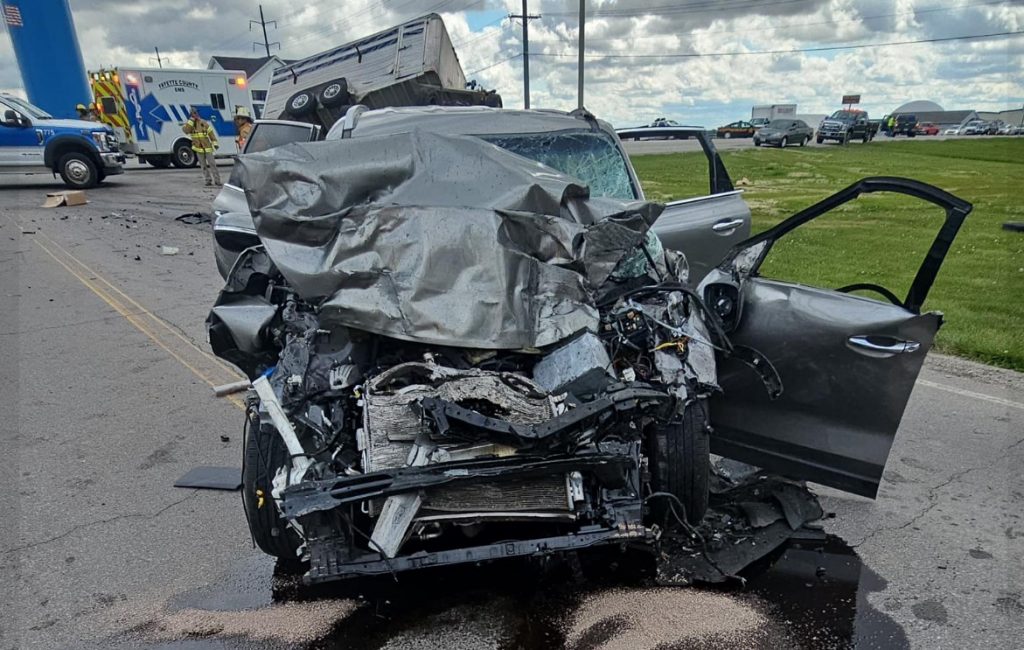 A 2019 Ford F-350 truck pulling a lifestock trailer, operated by Meghan O'Reilly, age 24 of Middlefield, Ohio entered the intersection from the north side of Jamison Rd and pulled into the path of a 2018 Kia Sorento, operated by Courtany Graves, age 28 of Wilmington, Ohio where a collision occurred. Following the collision, the O'Reilly vehicle continued off the southwest corner of the intersection, striking a traffic sign before overturning. The Graves vehicle came to rest on the south intersection of Jamison Rd.
O'Reilly and a passenger in her vehicle sustained minor injuries and were treated at the scene by EMS. Graves and a front seat passenger sustained serious injuries and were airlifted from the crash scene to Columbus area hospitals for medical treatment. Three children in the Graves vehicle were also transported to Nationwide Children's Hospital for treatment of their injuries.
Two sheep were being transported in the livestock trailer at the time of the crash but were not injured. They were removed from the trailer at the scene by fire personnel and transported to a nearby farm for temporary boarding.
Both vehicles sustained heavy damage in the crash and were towed from the scene. Responding to the scene were members of Fayette County EMS, Jefferson Twp EMS, Washington Fire Department, Concord-Green Fire Department, and the Ohio Department of Transportation. The crash remains under investigation.