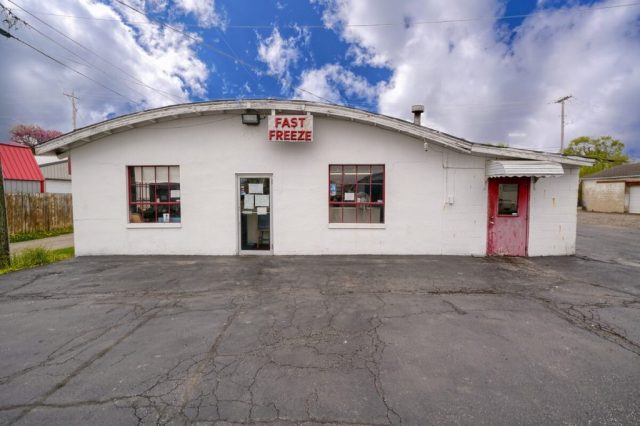 CIRCEVILLLE – After a long-awaited reopening Fast Freeze will reopen under a new name Train Station Meats and Market after being closed for renovations since March.
In 2020 Paul Nagel owner of the building passed away and since then it was operated by his wife Karen Nagel who sold the location this year to Jim Cooksey. Since then Jim has been working to renovate most of the structure.
In an interview last week Jim and his wife Susan talked about plans to keep the history of Fast Freeze intact.
"During the purchase, one of our requests was to keep the staff on board. So we have all of the original recipes that Circleville knows and loves plus the employees. The building was opened in the 1950s by PJ Griffin, and we want to always keep that history."
Jim and Susan told us that they renovated the entire inside and built an up-to-date facility.
"The renovation took a while because we did it right, we made sure that this place will operate for a very long time, and provide for this community."
We asked the pair about the name change they told us that sadly the name Fast Freeze was a franchise name and they could not keep it with the new ownership. Family helped come up with the new name of the store, "Train Station Meats and Market."
This week the store passed Pickaway County Health inspections and was given the green light to start selling to the public. The store will open on Thursday, Sept. 1, 2022, at 10 am.
In the future, Jim and Susan said that they plan to add more items like lunch meats, bread, chips, etc. The company says it will offer most of the meats and offerings it did in the past.
Here are some amazing photo memories of the location here: https://www.facebook.com/karen.pauleynagel/posts/10222561845172993