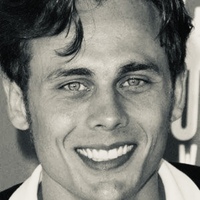 Bradley Curtis Martin, age 48, of Hermitage, Tennessee, passed away Friday, March 11, 2022 at Vanderbilt University Medical Center in Nashville, Tennessee.
He was born May 3, 1973 in Chillicothe, Ohio, the son of Richard Jennings and Carole Fern (Cope) Martin.
Brad was a 1991 graduate of Edward Lee McClain High School and a 1994 graduate of Hocking Technical College, receiving his associate degree in Telecommunication Broadcast Engineering.
He was an accomplished singer/songwriter/musician.
He is survived by his mother, Carole Martin of Greenfield; one brother, Richard Jennings "Richie" (Cindi) Martin, Jr., of Amanda; two sisters, Melissa Lea "Missy" Martin Hobbs of Danville, Ky., Molly Fern (Eric) Martin Stegbauer of Greenfield; nieces and nephews, Ryan (Erin) Grate, Ross (Ashley) Grate, Savannah Grate, Frankie Gibson Hogue, Natalie (David) Wilcox, Kassadie Martin, Richard Jennings "RJ" Martin, Ill., Madylyn "Maddy" Stegbauer, Emma Stegbauer, Olivia Stegbauer; numerous great nieces and nephews; three aunts, Patricia Lynn Martin, Beverly Delaine Martin, Connie Lynn Miller; one uncle, Dustin Dean Miller; first cousins, Emily Barton, Magdalene Hess, Craig Unger, Jamie Sams, Mark Sams, Tracie Rudek, and Hunter Miller.
Brad moved to Nashville in 1994 with a passion to make his mark in the country music industry. The road led him in to signing management deals with some of the best in the industry among whom were the likes of Circuit Rider Talent managed by Linda Dotson and Sheb Wooley, and Carter and Company management.
In 1997, he signed with celebrity producer, the late Blake Mevis, who produced acts such as George Strait, Keith Whitley, and Brad's late father, Richard Martin. In 1999, Brad signed a publishing deal with Curb Publishing. However, Brad's dream became a reality in 2002 when he signed a major recording contract with Sony Records and released his debut album Wings of a Honky-Tonk Angel which produced a top 40 hit song entitled, Before I Knew Better.
Brad went on to achieve great success by performing with some of the top names in the country music industry among whom were Willie Nelson, Hank Williams, Jr., Blake Shelton, Keith Urban, and Jo Dee Meesina, to name a few.
He was also accompanied on the road by his sister Missy Lea Martin Hobbs who performed background vocals and studio work and was there with him through-out his career including his appearance on the Grand Ole Opry.
In 2010, he joined with his with close friend John Ramey in a duet act known as Martin-Ramey. He went on to write numerous songs and has left a legacy in the country music industry.
Brad took great pride in being from the hometown of Johnny Paycheck and carrying on his father's dream of being a country music artist. He has given notoriety to his hometown, Greenfield, Ohio, a place near and dear to his heart.
He was preceded in death by his father, Richard Martin; grandparents, Earl Dean and Virginia Miller, Thomas Lee Cope, Alfred and Jewel Martin; and his best friend, Percy the dog.
Visitation will be 4:00 P.M. until 7:00 P.M. Sunday, March 20 at the First Baptist Church, 250 Lafayette Street, Greenfield.
Funeral service will be 11:00 A.M. Monday, March 21 at the First Baptist Church with Rev. Richard Martin, Jr. officiating. Burial will follow in the Greenfield Cemetery.
The Murray-Fettro Funeral Home in Greenfield is serving the family.
Condolences may be sent to www.murrayfettro.com