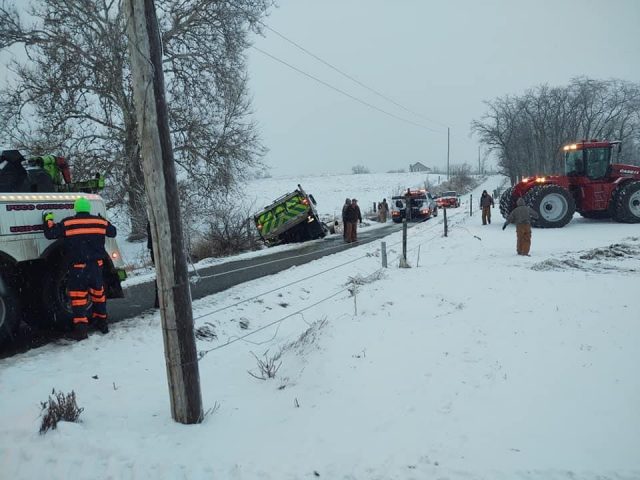 FAIRFIELD – A salt truck working to get ice and snow off the roadway needed some help this morning and found it with some local farmers and a tow truck.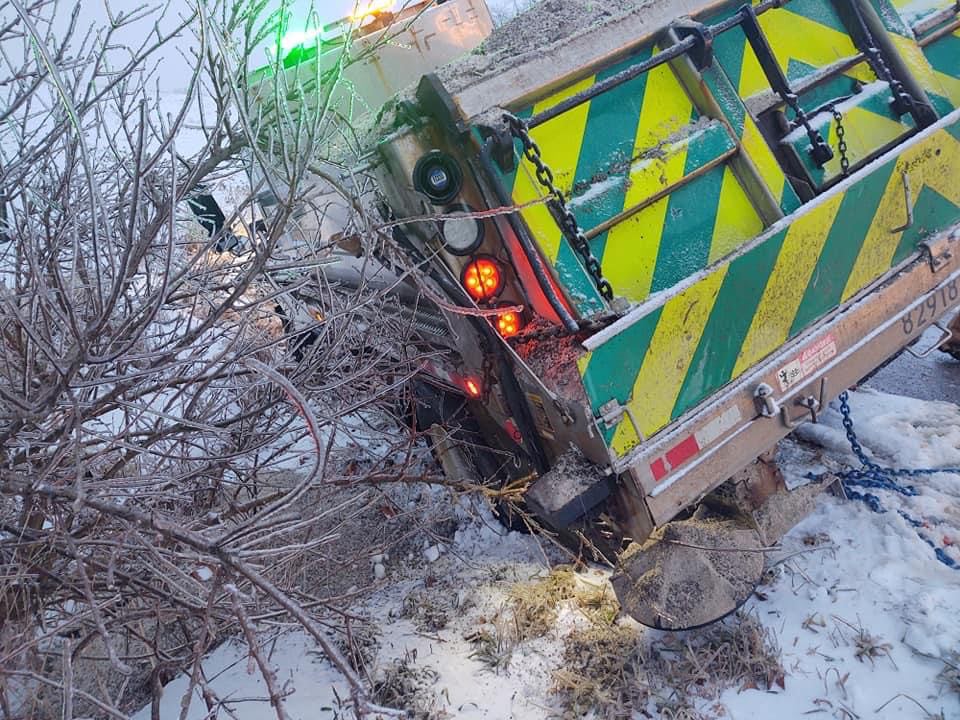 Around 3:30 am on Friday morning, an Amanda Township salt truck was out working the roads plowing and salting, lost its footing on the slippery roadway, and slide off into a ditch on Bullhorn Road.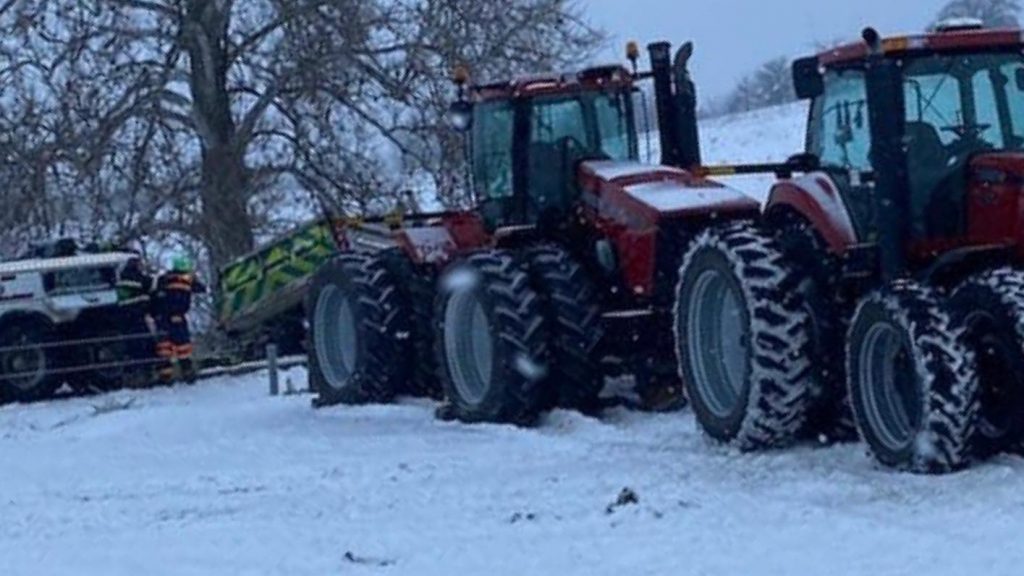 After calling for help local farmers who saw that truck was stuck fired up their tractors and went to work. Two Tractors and [email protected] towing worked together to get the large truck out of the ditch and back to work. In total it took around 2 1/2 hours to get the truck unstuck.
No one was hurt in the side off, and no equipment was damaged.
"We got it out because of teamwork, said the tow company, when you work together everyone wins."