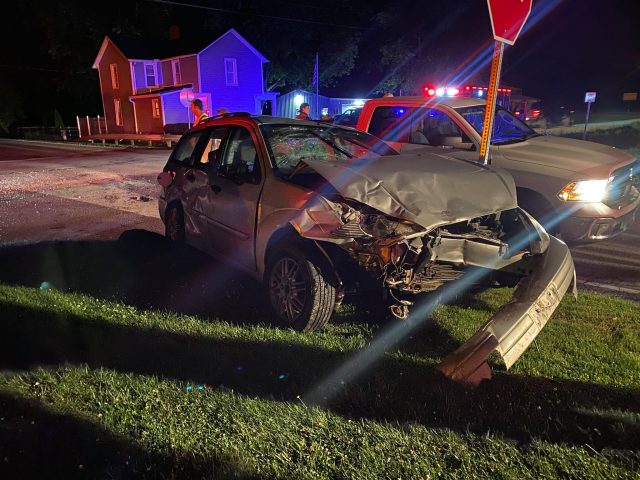 FAIRFIELD – A two-vehicle crash sent two people to the hospital last night around 10 pm when one vehicle failed to stop at a stop sign.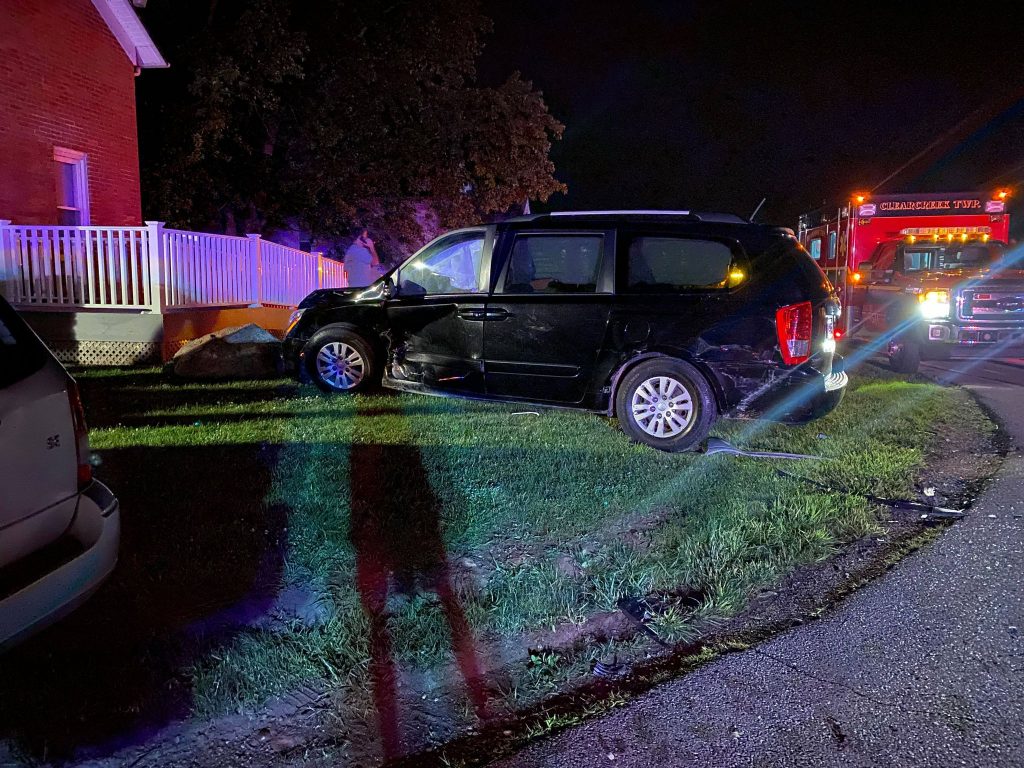 According to first responders on the scene, the black KIA Sedona was heading southbound on 16th road just outside of Oakland in Fairfield county when the driver failed to stop at the stop sign at the intersection of Oakland Stoutsville road and 16th road and drove into the path of Ford Focus that was traveling west on Oakland Stoutsville road. After the collision, both vehicles came to rest in the southwest section of the intersection.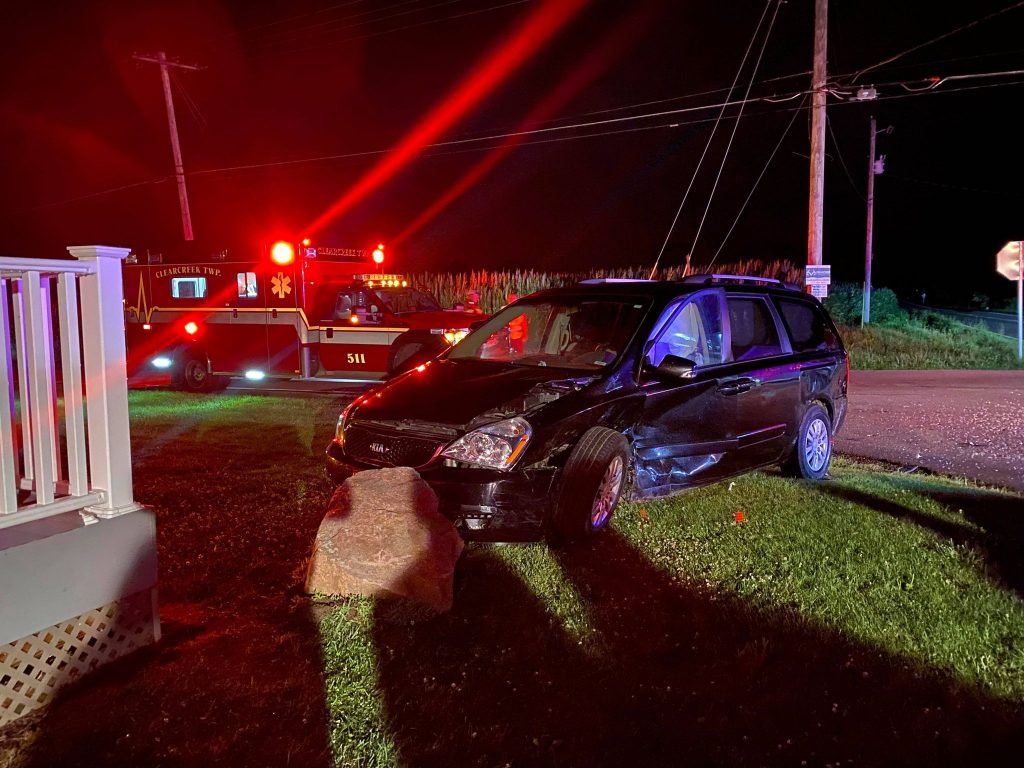 Five people total were in both vehicles, two were injured and transported from the scene to local hospitals. The crash is still under investigation at this time.