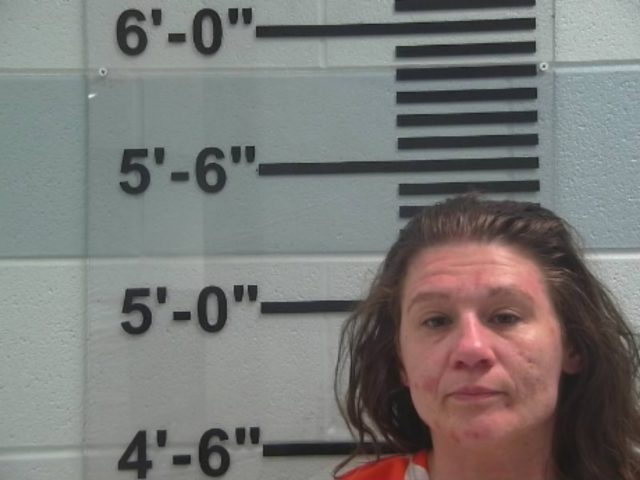 Fairfield County OH- On 6-26-2021 Deputies were dispatched to an address on Mud House Rd after receiving a call from a man who said his drunk wife had assaulted him.

After arriving on scene, deputies spoke with the husband and he told them that his wife had kicked him and cut the seat of his motorcycle with a pair of scissors. Deputies asked the husband where his wife was, and he told them that she went inside the home to take off her clothes because she knew deputies were on their way.

Deputies went inside the home and the woman came from inside a room completely topless to speak with them. A deputy asked her to please go put a shirt on and she went to a room to do so but returned still topless and said she was looking for her phone so she could record the encounter. The deputy then informed her that the entire incident was being captured by body cam and she had nothing to worry about and to please go put on a shirt.

The intoxicated woman exited a room in the house and grabbed her bare breast showing them to the deputies, saying "You like them, and don't they look good?". The woman went back into a room and deputies agreed to arrest the woman for her own safety at this point. She resisted arrest, even after being handcuffed and refused to be placed in the back of the deputy's cruiser.
After several attempts, deputies were able to get 41-year-old Dawn Benson in the cruiser and transported her to the county jail where she continued to resist, refusing to comply with orders of jail staff.
She was charged listed below: