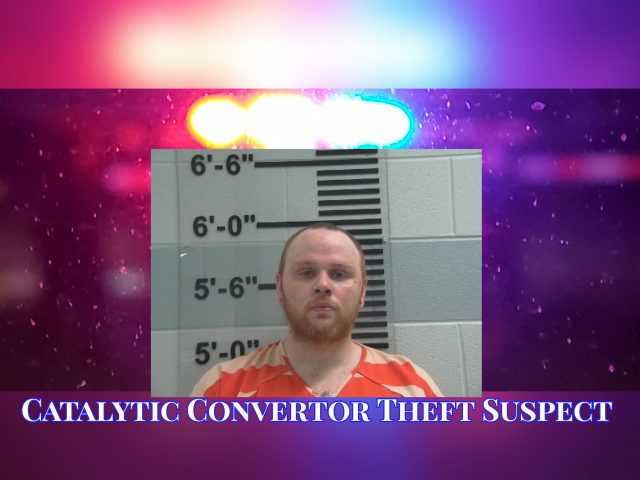 Fairfield County, Baltimore OH- On Monday, July 12, 2021 at 2:47AM, Deputies responded to the report of a theft in progress. Dispatch advised that the caller observed a male with a flashlight, under a truck across the street from the residence in the 400 block of Oak St and could hear sawing noises.
Upon arriving on scene, a Deputy positioned his cruiser directly in front of the Ford F250 Super Duty truck on Bigerton St, eliminating the entry driveway on Oak street. Another Deputy swiftly moved to the truck on foot.
At this time a deputy noticed a heavier set man run from a bush, that he was unable to conceal himself behind. The Subject was later identified as 31 year old Jordyn Phillip Grine who then fled after not obeying deputies demand to stop and comply.
As short foot pursuit ensued, a deputy attempted to tase Mr. Grine but it failed due to the thickness of Mr. Grines shirt or jacket. A brief physical struggle occurred after the suspect was tackled and one deputy reportedly struck Mr. Grine in the leg several times with a flashlight in an attempt to detain him. Other deputies joined the struggle and was able to restrain and cuff the suspect. Mr. Grine also admitted that he was currently on methamphetamine mixed with fentanyl
Also arrested was 30 year old Teanne Grine, the wife of the suspected thief after she was found backing out of a driveway in the alley behind the area of the theft.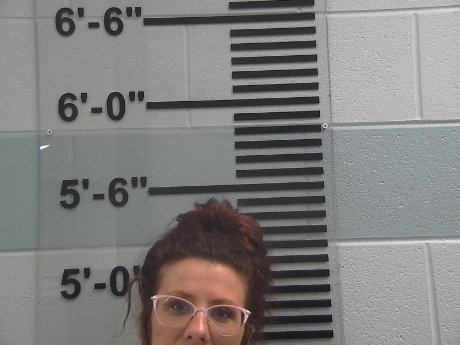 Deputies stopped the Honda Civic vehicle Mrs. Grine was driving and immediately had her exit the vehicle. Upon further investigation and searching of the vehicle, a Dewalt Sawzall with a blade attached to it was in plain view. During the pre-tow inventory, deputies discovered a glass pipe that is commonly referred to as a "bubble" which is used to smoke methamphetamine. Also located was a piece of foil that had burn marks on it, which is also common with methamphetamine use. These were both found in the pocket of the driver's side door.
The husband and wife were both transported to the Fairfield County Jail. Once at the Jail, Mrs. Grine stated that she had methamphetamine hidden in her bra, due to not wanting to be charged with conveyance. 1 gram of reported methamphetamine was handed over by Mrs. Grine and taken as evidence for felony drug possession. Mrs. Grine was then processed into jail and charged with felony drug possession and complicity to commit theft. Mr. Grine was charged with felony theft and possession of criminal tools.
Mr. Grine is no stranger to the law or breaking it, as he shared in a public Facebook post on January 23rd, 2020 that he completed more than 6-1/2 years in prison of a 10 year sentence previously in his life.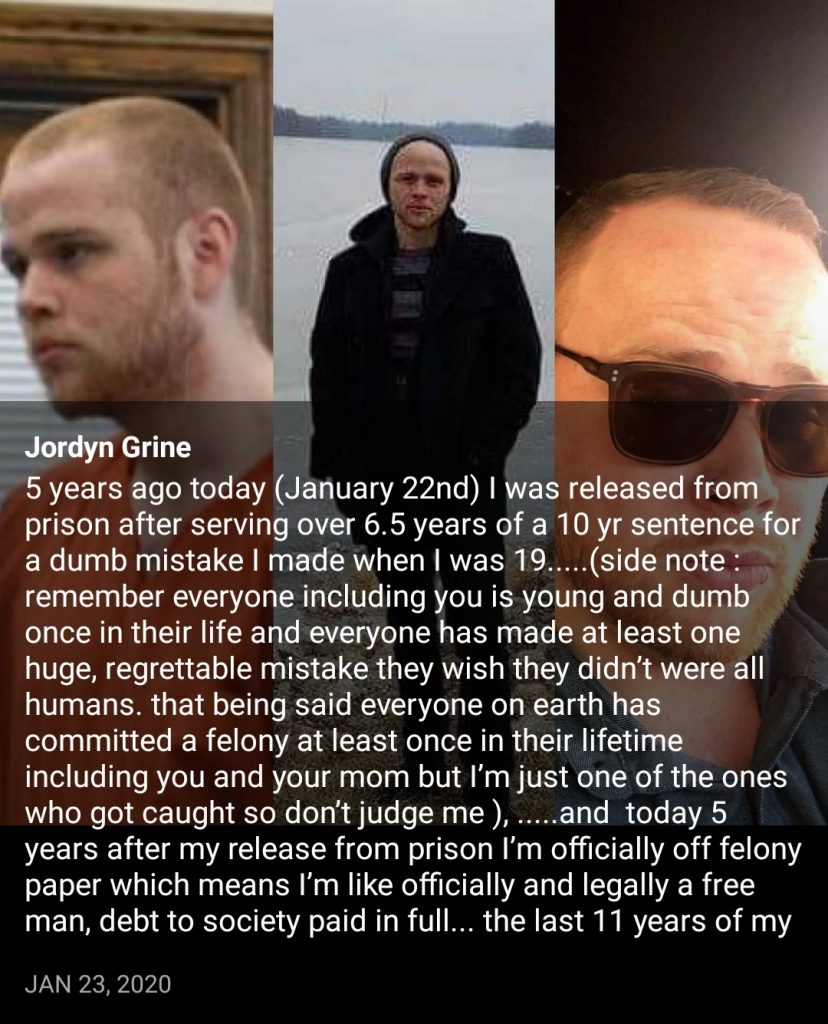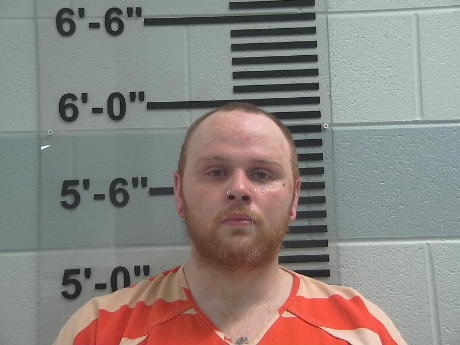 A day later, on 7-13-2021, Deputies were dispatched again for the report of a catalytic converter theft. An attempted theft of catalytic convertors at Logan-Lancaster Rd. The theft was not completed, but parts were found to have been cut on. No suspect information was given and no one was arrested.