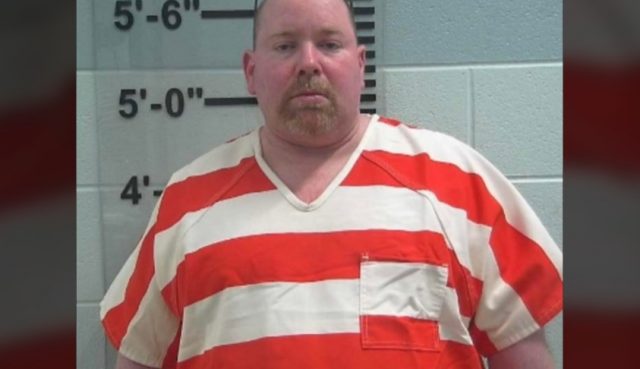 Fairfield – A man who was a hub for millions of child sex images and videos received just a few years in jail for his crimes. Since then Sciotopost has been searching for the answer why?
On December 23, 2021, Detectives from the Fairfield County Sheriff's Office Investigations Bureau executed a search warrant in the 11800 block of Cincinnati-Zanesville Road in Amanda Township. Acting on information obtained from the Ohio State Highway Patrol Computer Crimes Unit, Detective's searched the home, rented by Luke Walters, age 46 of Amanda, and recovered a large number of electronic devices suspected of containing nudity-oriented material involving minors.
Walters was charged with a single count of Pandering Obscenities involving a minor, child porn. Forensic investigators took the lead in breaking down hard drives, and electronic devices that the man had in possession, but as expected its a lot of work to break down these kinds of files and encryption to find what these criminals are hiding, so it took months of work to start to build a full case against Walters. When Fairfield County received the forensic report it was estimated at 1.9 million files of child porn had gone through Walters's hands and those files had been sent and received around the world.
During that time Walters's lawyer Colin Peters from Colin Peters law LLC attempted to move quickly on getting the single charge through court. On 2/08/22 intention to use evidence and a motion to extend the time to file pre-trial motions were executed due to more evidence that had been backlogged in the digital forensic logs, and in 2/11/22 subpoenas were entered and only 15 more counts of Pandering Obscenities involving a minor were charged to Walters. According to these documents Walters could have been charged with thousands of counts for the millions of images he had on his devices.
Walters and his lawyer On May 9, 2022, filed a motion on the new counts and original count to charge pre-trial hearing to a guilty plea to resolve the case.
The prosecutor moved forward accepting the guilty plea and ending the case quickly.
In total Walters received 3 years for his crimes, and 137 days of jail time credit were given, allowing Walters to serve just over 2 more years for his crimes. He will have to register as a tier 2 sex offender for the next 25 years. If Walters would have faced all charges for the millions of files he had on his devices he would have been sent away for a lifetime.
Sciotopost sent an email to the Fairfield prosecutor's office with questions on why this man wasn't charged and sentenced to a lifetime of prison for the million plus images of child pornography he had on his devices, but that email was not responded to.