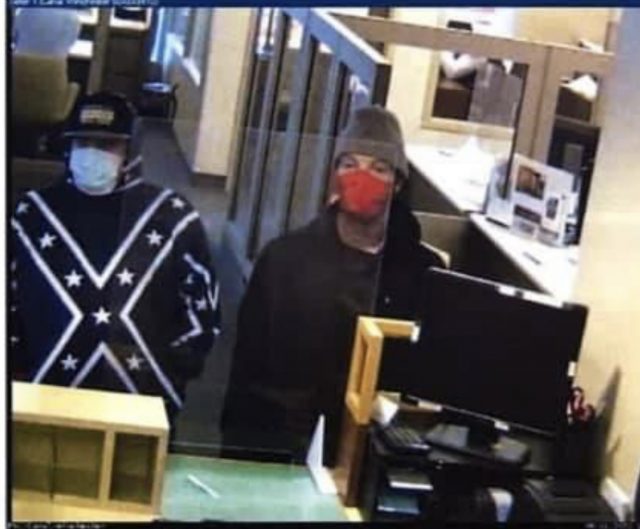 On April 11, 2022 at 4:55pm, a robbery was reported at the PC Bank
located on Gender Road in the City of Canal Winchester. According to accounts from witnesses, two males, described as light-skinned, with one being slim and the other stockier, entered the bank and handed a note to the teller demanding $10,000. The note also contained a threat of violence should the teller not comply or attempt to use anti-theft devices. After the suspects had the money, they left the bank on foot and fled to a nearby vehicle, which was described as a dark blue or purple colored SUV. The suspects then left the area northbound and were not located.

The Sheriff's Office Investigations Bureau is seeking assistance in identifying the male suspects in the below photo provided by bank security. If you have any information on the suspects or this incident, please contact Det. Shaun Meloy at the information listed below.